Better recognition needed in order for Indian motorsport to grow says Gautam Singhania
Earlier this year, chairman and managing director of Raymond, Gautam Singhania was elected as representative to the FIA World Motor Sports Council (WMSC). He is now also backing the Asia Auto Gymkhana Competition (AAGC) at the Raymond Drift Track in Thane from September 28 to 30.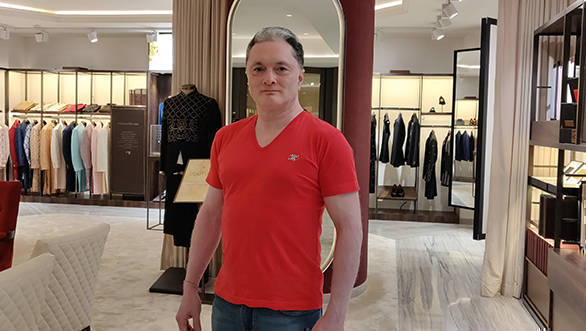 A motorsport enthusiast who has himself competed in various competitions including the Ferrari Challenge, Singhania believes that given the right hardware at a pocketable cost, there can be a huge influx of young racers in motorsports. With a large enough talent pool thus created, competing even at the international level will become easier, as the sport gains wider acceptance in India.
Here is what he had to say:
Promoting motorsport in India
I think the most important thing for motorsport is the culture. For one, we don't have a motorsport culture in the country. In Europe it is a culture. We don't have this because the cost of getting into motorsport is very high. Talking at a macro level, you have to reverse this - 'How do I make motorsport affordable? How do I start right at the bottom? How do I promote go-karting and what are the new things that can come?'
So the X1 Racing League started by young racers Armaan Ebrahim and Aditya Patel is one such activity. I think that will help promote the sport. IPL did the same for cricket, and then came football and kabaddi, so why not a league for motorsport. The IPL is now serving as a platform for new talent to rise up to the international level. Another avenue is E-Racing. That is a very inexpensive way of getting into it.
Bringing costs down
This is something I haven't announced or detailed yet. But I have thought about getting high-quality FIA-approved cross karts made in India. If I can give a cross kart for USD 10,000 (Rs 7.2 lakh approximately), give or take, I think it will get a lot of people involved in the sport. When your hardware is under Rs 10 lakh, you can think of getting in. To compare, to get into Formula 1 you need millions of dollars.
At the same time, I cannot expect someone to invest in hardware to use it just three times a year. So we must have motorsport every weekend. This way you also improve quicker as a driver. So you need to keep having the events. That's the key, bring the cost down. If you do that, you get a lot more people into the sport, and when you get more people involved like this, then we are in the right direction.
More events needed than tracks
We need to have more motorsport events, instead of building more tracks. Instead of doing two events each at 20 tracks, we should have 20 events at each available race track per year. Then I can justify the cost of a race car. People can even consider purchasing a racecar in partnership to bring costs down further.
Need for better recognition
The government also needs to recognise the talent in motorsports. Why aren't Arjuna Awards given for motorsport achievements? Are motorsport drivers any different from other athletes? We have some fantastic drivers to have come out of the country like Gaurav Gill and Narain Karthikeyan. This a softer aspect, but the minute someone is given recognition for their efforts and achievements, they are more motivated to push themselves further.