Mumbai Traffic Police bans heavy vehicles during peak hours
The Mumbai Traffic Police (MTP) has banned heavy vehicles from plying during peak hours. The ban is effective from 7:00am to 11:00am and from 5:00pm to 10:00pm every day. In an official statement, Sanjay Mohite, additional commissioner of police (traffic), said that the ban is applicable to all heavy vehicles except those that provide essential services like vegetable and milk distribution, ambulances, fire brigade trucks, and government and semi-government vehicles. Buses transporting passengers have also been exempted.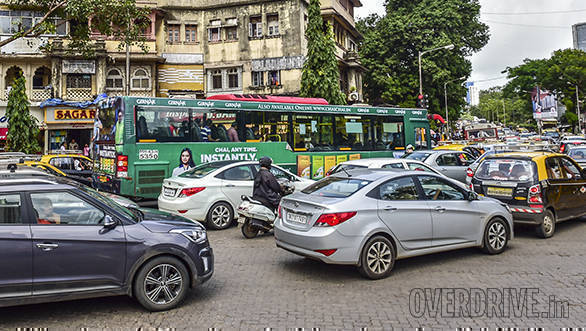 The city, of late, has been witnessing major traffic jams across its arterial roads, and ongoing infrastructure projects like metro and monorail construction, electricity and telephone line works have only compounded the problem. The Western Express Highway (WEH), for instance, is one of the worst roads to commute on during peak hours with people spending close to three hours, travelling from south Mumbai to the suburbs (Nariman Point to Borivali), a distance of approximately 43km. For perspective, it takes the same time to travel from Mumbai to Pune, a distance of roughly 180km. By banning heavy vehicles, the traffic police aims to ease congestion during peak hours, thereby facilitating quicker movement of traffic.
The steps taken by the Mumbai Traffic Police are certainly in the right direction. Traffic jams are turning out to be one of the prime reasons for increased stress levels and related ailments among road users in the city. We conducted a stress test recently and the results showed the effects of driving during peak hours. Drivers are unaware of the stress that they are subjected to on a daily basis, and all efforts to ease traffic snarls are more than welcome.