MTM's first-aid course for riders to be held in Bangalore on March 25-27, 2016
Motorcycle Travellers Meet (MTM) is hosting a WMI-NOLS taught first aid course in Bangalore from March 25 to 27, 2016. MTM has collaborated with Wilderness Medicine Institute to introduce a first-aid program for motorcycle travellers. The Wilderness Medicine Institute (WMI) is a subsidiary of National Outdoor Leadership School (NOLS) US.
This Wilderness First Aid (WFA) course aims to keep one educated about medical emergencies. The overall cost for attending the course is Rs 13,000. For more details you can email us at editorial@overdrive.co.in or visit mtmgrid.in. This program is a not-for-profit effort.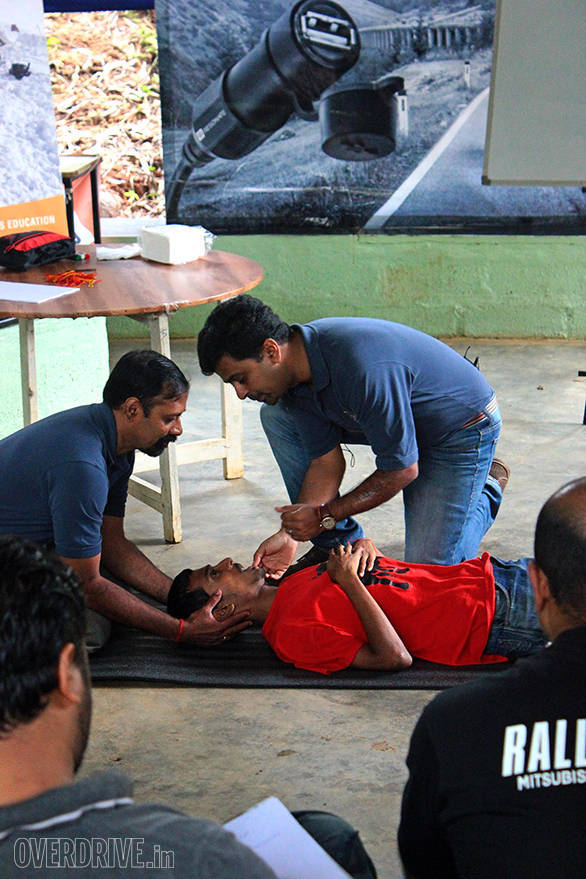 This course has been designed to help one learn all the skills that are needed to take care of an injured person until medical help arrives, including Cardiopulmonary Resuscitation (CPR). The course curriculum includes classroom lectures and demonstrations which are combined with realistic scenarios during which mock patients challenge the participant's learning from the course. After completing it, one will have the knowledge, skills and ability to take correct decisions in emergency situations.
The program will be conducted by seasoned instructors in a two and a half day format. Upon completing the program successfully one will receive a WMI Wilderness First Aid certification. Depending on the topics covered, one can also get a WMI Adult and Child CPR certification. Both certifications are valid for two years globally.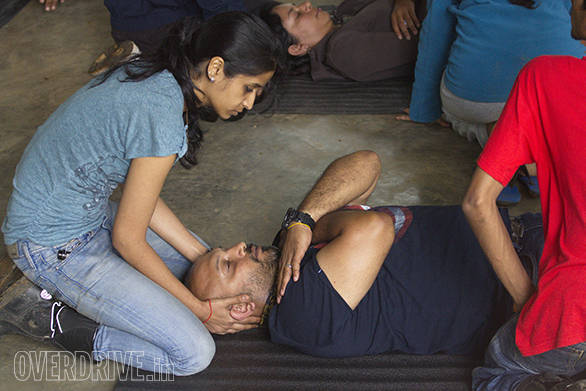 The topics that will be covered during the 16 to 20 hour Wilderness First Aid Course include patient assessment system, evacuation plans and emergency procedures, CPR (in some courses), spinal cord injuries, shock, head injuries and wound management. Additionally, athletic injuries, fracture management, dislocations, cold injuries, heat illness, altitude illness, lightning, medical patient, anaphylaxis and first aid kits will be covered.
We've already attended a short three-hour version of the course at the Motorcycle Travellers Meet 2015 and were highly impressed with what we learnt. We strongly recommend it to everyone because during the golden hour of any medical emergency every second counts.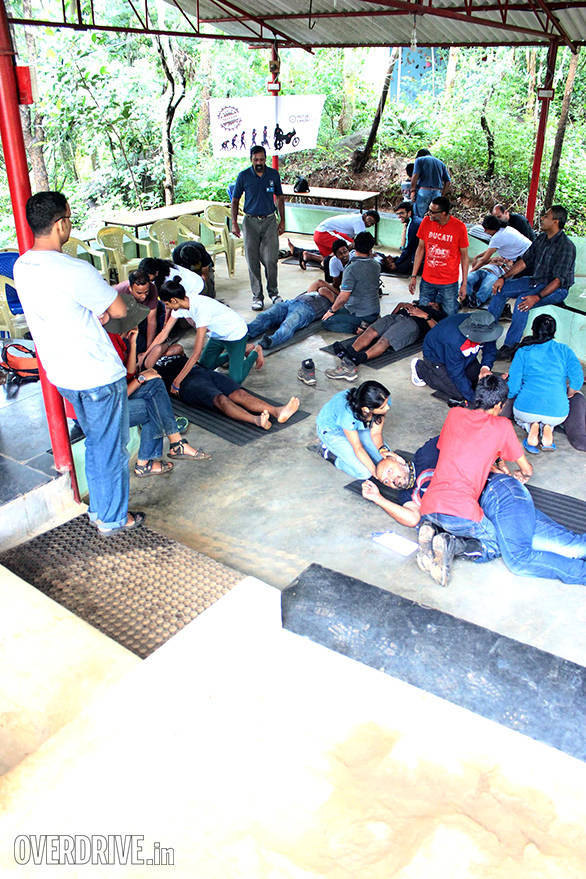 The three-hour first aid workshop was attended by around 30 individuals and they got to learn about all that has to be done to help an injured person receive sound medical care.
Motorcycle Travellers Meet is a get-together of like-minded serious motorcycle travellers and adventure motorcyclists. The meet is geared for travellers who belong on the motorcycle, who venture out to explore the boundaries of adventure and travel. It's a meet to share experiences and inspire the spirit of travel and adventure.