Motorcycling documentary On Any Sunday: The Next Chapter to be screened at JIFF
If you are a motorcycling enthusiast and happen to be in Jaipur today, then head to the RCCI- COS, Ajmeri Gate at Jaipur to catch the screening of On Any Sunday: The Next Chapter. The film is a take on Bruce Brown's 1971 documentary, On Any Sunday, which captures the passion for motorcycling in the United States and other countries.
From families devoted to biking to the lives of racers and professional riders, the film covers scores of people for whom riding is a way of life. The film which was released internationally in November, 2014, is now being screened at the Jaipur International Film Festival. From the action-packed trailers and its 7.5 IMDB rating, it looks like a compelling watch and a great use of 95 minutes of your life, whether you're a motorcyclist or not. The likes of Marc Marquez, Dani Pedrosa and legendary racer Kenny Roberts starring in the film is another draw.
If you did get a chance to see it, let us know what you thought of it in the comments below.
http://www.onanysundayfilm.com/
JIFF Schedule for February 4, 2015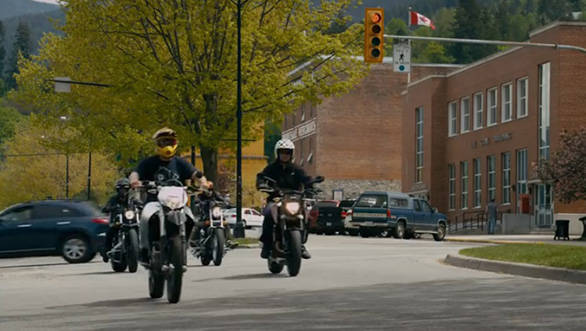 A still from On Any Sunday: The Next Chapter