Motorcycles and scooters coming to India in 2014- Part III
2014 is going to be a fantastic year for motorcyclists. 2013 saw the focus beginning to shift from the commuters to larger motorcycles and this year is going to be the year the trend gains strength and momentum.
In the first of this three part series, Shumi talked about the Bajaj Pulsar 200SS, the Pulsar 375, a more powerful Hero Impulse, new Karizma, ZMR, EBR's 250 and the 1190 RX, and the much anticipated RC series from the KTM.
In Part II, he talked about bikes that the TVS, Mahindra, Hyosung, Yamaha and Honda are bringing to India in 2014.
In this part, Shumi speaks about the big motorcycles from the likes of Harley-Davidson, Indian motorcycles, Triumph, Ducati, Victory and Suzuki.
Victory
Along with Indian, Polaris is also expected to bring Victory to India. It is likely to be a co-branded network where Victory will take one part of the showroom and the Indian will take the other. We expect Victory to come to India by the end of the year.
Suzuki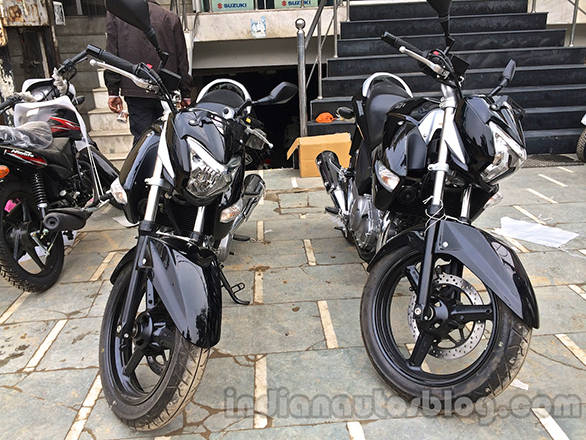 Suzuki had told us at the 2012 auto expo that it will be bring the enthusiast bikes to India in 2014. They have kept that promise and will be launching their first CKD product in India  ? the Inazuma GW250  ? ahead of the 2014 Auto Expo. This parallel-twin is highly regarded as a motorcycle. Read more about the Inazuma here.
Royal Enfield
Royal Enfield Continental GT in Candy yellow colour
Royal Enfield just launched the Continental GT in India. A yellow version of the Continental GT is expected to come out by March. We are expecting a couple of more launches by the motorcycle manufacturer. But we are not sure what. Maybe upgrades to the chassis and engines based on what they have done with the Royal Enfield Continental GT. 
Vespa
The Italian scooter manufacturer is likely to launch more products in India. The Primavera, which we saw in Milan auto show, is likely to replace the current LX 125. We believe that Vespa will do well to expand its range in India.