MotoGP: Jorge Lorenzo signs with Ducati for 2017 and 2018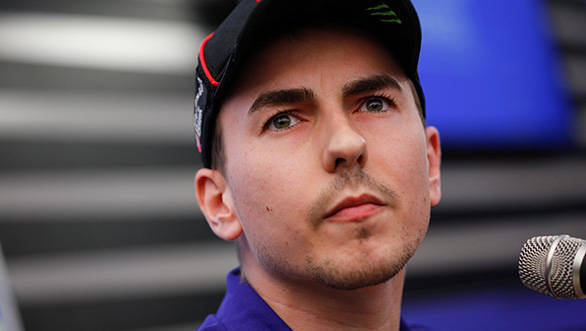 There's been plenty of speculation, ever since the 2016 season of MotoGP kicked off, about whether or not Jorge Lorenzo would continue with Movistar Yamaha , the team with which he has won three world championship titles since his MotoGP debut in 2008. Rumours were rife that Lorenzo might join Ducati in 2017, and these rumours became even stronger once Valentino Rossi signed his contract with Yamaha for 2017 and 2018, while Lorenzo hadn't.
Today, Yamaha issued a statement confirming that the 2016 season of MotoGP would be the last season that the Spaniard would ride for them. Soon after, Ducati issued a statement saying that they had reached an agreement with Lorenzo, and that the rider would compete in the 2017 and 2018 MotoGP seasons astride a Ducati Desmosedici GP.
For Ducati, who reportedly were trying to get Lorenzo to join them ever since their ace rider Casey Stoner began to suffer his mystery illness back in 2009, the Spaniard brings with him a terrific set of statistics. Since he debuted in the premier class in 2008, already having won two 250cc titles, Lorenzo has gone on to win 41 GPs and three world championship titles. The Italian team has not won a single GP since Stoner left them at the end of the 2010 season, something they will be hoping to remedy once Lorenzo comes aboard, all though their current riders Andreas Iannone and Dovizioso are putting up a valiant effort.
A key factor in Lorenzo's switch from Yamaha to Ducati is Gigi Dall'Igna, who having worked with Lorenzo in the past, and aided him to his two 250cc titles, is also the man now credited with Ducati's resurgence.
For Lorenzo, whose relationship with team-mate Valentino Rossi has at best been rocky, the added challenge will be to win astride a Ducati, something that Rossi famously failed to do in his stint with the team.
As for Lorenzo's team-mate at Ducati? We expect it to be one of the Andreas. It could well be a decision made by how each of them perform during the 2016 season. Watch this space for more news.
Price (Ex-Delhi)
Starts Rs 1,02,700