MotoGP: Jorge Lorenzo announces retirement at the end of 2019 season
Jorge Lorenzo has announced his retirement from MotoGP. At a special press conference at the Valencia GP, Lorenzo said that this weekend's season-ending race will be his last. It means that he will not serve the second year of his contract with the Repsol Honda team.
Lorenzo has been involved in a series of crashes since last season, and also fractured his back at a horrific crash at Assen in June this year. The repeated injuries he has sustained, has been reported to have led to his decision to retire from the sport.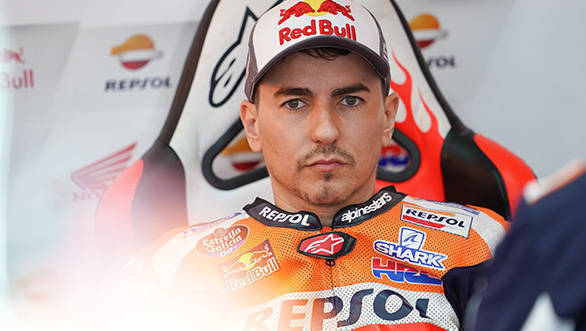 It was a somewhat emotional Lorenzo who said, "I've always thought there are four significant days in the life of a rider; your first race, first win, first world championship, and then the day you retire. As you all imagined, I'm here to announce that this day has arrived for me. This will be my last race in MotoGP."
Lorenzo went on to state that he first thought of quitting the sport soon after the crash at Assen, and finally made up his mind at Sepang this year.
The Spanish rider has been involved in MotoGP since 2008, having joined the Yamaha squad as a double 250cc world champion. He then took his three world championship titles for Yamaha in 2010, 2012, and 2015, before making the switch to the Ducati team in 2017. In 2018, soon after winning the race at Mugello for Ducati, Lorenzo announced his decision to switch to Honda in 2019. However, the Lorenzo-Marquez partnership hasn't proved to be as fruitful as was expected, with repeated injuries hampering the former's career.
While it hasn't yet been announced, many expect that Johann Zarco is likely to take over Lorenzo's seat at HRC.
Also at the press conference was Dorna chief Carmelo Ezpeleta, who said that Lorenzo would be honoured at next year's Jerez GP, where he will be made a MotoGP legend.