MotoGP: Hayden to step in for injured Pedrosa at Phillip Island
The 2006 MotoGP world champion, Nicky Hayden has been asked to step in for the injured Repsol Honda rider Dani Pedrosa at the next MotoGP round at Philip Island, Australia. Pedrosa suffered a disastrous crash during practice at last weekend's Japanese Grand Prix. He broke his right collarbone and underwent surgery on Saturday in Barcelona, Spain. Hiroshi Aoyama, Honda's test rider, rode Pedrosa's RC213V at the race on Sunday, ending the race fifteenth.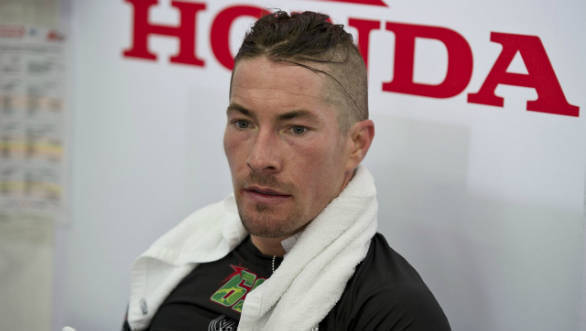 Hayden is pretty upbeat about the opportunity to ride a factory MotoGP machine again. "First of all my best wishes to Dani, I'm sure he will come back stronger than ever like he always does. For me it's crazy hard work but it's a chance, ten years after winning my World Title, to get back to my old "dream team"! Doing a week-end in Phillip Island on a factory Honda, it's pretty emotional for me to even think about it, and I'm very grateful for this opportunity and the trust that Honda gives me," Hayden said. He also went onto say that he hoped he'd be able to do a good job for the team at Phillip Island.
Marc Marquez has already secured the 2016 Riders' Championship for Repsol Honda and the team is keen on bagging the 2016 Constructor's title too. Hayden, earlier this year, had stepped in for injured Jack Miller at the Aragon GP and managed to finish in the points. The Repsol Honda will be hoping for an equally good performance at the Australian GP.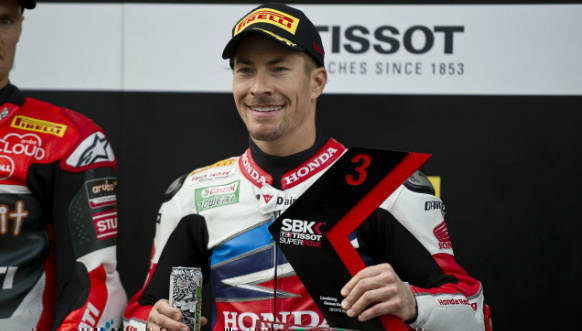 Hayden has 13 MotoGP seasons under his belt, having moved to the Ducati factory team in 2009 and stayed with them till the end of the 2013 season. He then moved to the satellite Honda team, Aspar in 2014. He quit MotoGP at the end of the 2015 season.
Nicky Hayden currently rides for the Honda World Superbike time in the 2016 World Superbike Championship (WSBK). He is currently placed fifth in the WSBK Championship, with the final round scheduled from October 28 to October 30, 2016 in Qatar.
Meanwhile, Dani Pedrosa is out of the hospital and on the road to recovery. "I felt a strong pain for a few days after the operation, but things are starting to get a little bit better now. I left the hospital and I have a check-up scheduled for Wednesday. Only after that will I have a better idea about the recovery time and about when I'll be able to get back on my bike. I wish also to congratulate Marc and Honda for the title achievement," said Pedrosa.