MotoGP: Dani Pedrosa to leave Repsol Honda in 2019 after 13 seasons with the team
Honda factory racing team Repsol Honda and rider Dani Pedrosa will end their association at the end of the 2018 season of MotoGP. Pedrosa's partnership with the team spans 13 years and there had been some talk of him leaving the team ahead of the 2019 season. Pedrosa has finished as runner-up thrice in MotoGP's premier class while racing for Repsol Honda. An announcement from Honda Racing Corporation (HRC) earlier today stated that Dani Pedrosa will leave Honda with mutual consent.
Pedrosa has won 31 races with the team, but has had a non-performing season so far in 2018. He has not finished on the podium in a single race this season and is currently 12th in the points standings. There is no announcement as to where and if he will race for another team in the next season.
Pedrosa's last big moment in MotoGP came in 2012, when he had finished runner-up in the championship, a feat he had also achieved in 2010 and 2007. Speaking about his departure from Honda, Pedrosa said, "In life we all need new challenges and I feel it's time for a change.I will always have Honda in my memories and in my heart. I have grown not only as a rider but also as a person with them."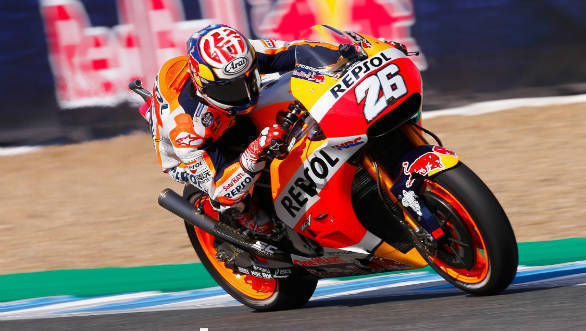 The 32-year-old Spaniard had entered the premier class of motorcycle racing in 2006, but the all-important championship has eluded him all these years. Pedrosa has had a more winsome run in the smaller capacity classes, taking the 250cc championship twice, in 2004 and 2005. Before this he also won the 125cc title in 2003.