Mitsubishi teases concepts for the 2013 Tokyo Motor Show
At the upcoming 43rd Tokyo Motor Show in November, Mitsubishi will unveil three new concepts. For now, three computer-generated designs have been teased. These models are expected to showcase a new design idea, new engines and hybrid systems.
The sketches, although don't reveal much, show big grilles, creased bonnets, large air intakes and thin lamp assemblies.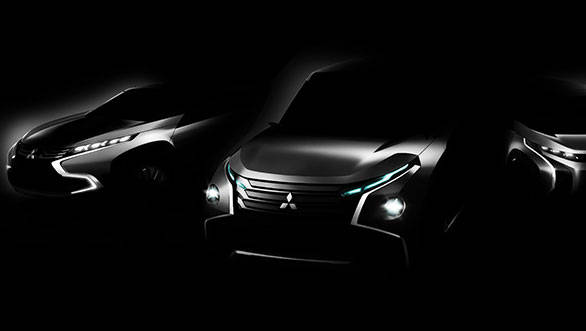 The first concept is called Concept GC-PHEV. It will be a full-size SUV and a PHEV (plug-in hybrid electric vehicle). It will get S-AWC (Super All Wheel Control) and will also be a 'connected car'. Mitsubishi claims that it 'offers both the dynamic drivability of an SUV and class-leading environmental performance'.
Next in the line is a compact SUV badged as Concept XR-PHEV, again a plug-in hybrid electric vehicle as the name suggests. It gets a specially designed lightweight hybrid system for 'enhanced environmental performance'. It looks to get a coupe-like design.
Last of the lot is somewhat of a mini-MPV, monikered ConceptAR. With this, Mitsubishi looks to offer "both the mobility of an SUV and the occupant space of an MPV". It could also come with a small turbocharged petrol engine.