Mid-engine Corvette C8.R Race Car spied, might be powered by twin-turbo V8
The spied images that you see below if that of the upcoming Mid-engine Corvette C8.R Race Car that has been spotted doing rounds on a test track. While the car is under heavy camouflage and one can't see much in terms of design, it is the audio note of the sportscar that needs to be paid attention to. It is being said that the upcoming mid-engine Corvette C8.R Race Car might ditch the performance spec naturally aspirated 5.5-liter V8 for a turbo-charged unit that should make this one lighter and a lot more powerful than before.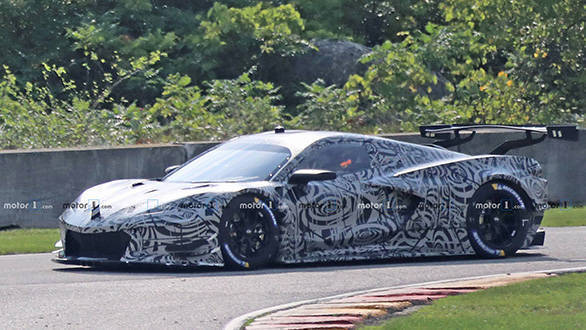 It is being speculated that the Chevy C8.R might be powered by a twin-turbo 4.2-litre V8 that will make 650PS of power or a 5.5-litre V8 that will produce an impressive 850PS of power. Additionally, there are also rumours that Chevy will continue the naturally aspirated engine only to make it produce 500PS from a 6.2-litre engine.  Considering the need of the hour is cleaner and efficient tech, it can't be ruled out that the Vette might get an hybrid as well, later in its production span. A 1,000PS total output is what the hybrid powertrain could be capable of.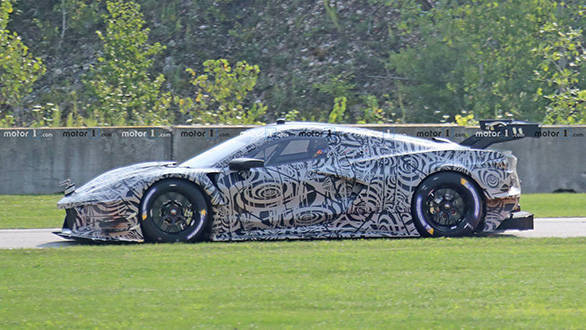 The exact technical specifications of the new Vette are not sure, however it has been confirmed that Chevrolet is building a mid-engined Corvette and it will be available in two versions, road car and a race car. The test mules reveal that there is still some time before the production model comes into existence. January 2019 is when we can get to see a near-production ready model. Our guess is that Chevy might showcase the new-gen Corvette at the North American International Auto Show in Detroit, followed by the debut of its track-only derivative.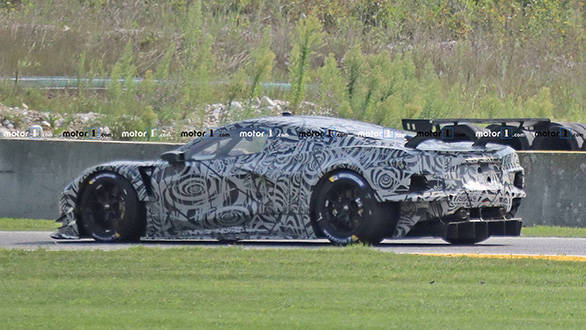 Source: Motor1