Michael Schumacher's Benetton B191 up for auction
The car in which seven-time World Champion Michael Schumacher scored his first ever Grand Prix points is set to be auctioned on August 10 in Nurburgring, Germany.
The iconic Benetton F1 B191 Ford Cosworth will be going under the hammer at an auction of sports, tourers, competition and grand prix cars organised by auction house COYS.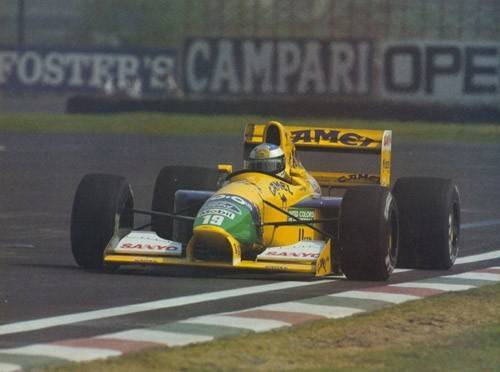 Benetton F1 B191 Ford Cosworth is expected to be one of the highest selling cars at the auction
Michael Schumacher in action in the B191
The B194, in which Schumacher won his first Grand Prix title in 1994, takes heavily from the B191. The F1 car also made an appearance at the Goodwood Festival of Speed in 2003 and 2004.
The car is offered in race-prepped state with Pi dashboard, a data acquisition system, a spare set of wheels, assorted spare components and all the essential equipment. A comprehensive file documenting the car's history, restoration and its most recent race-preparation also comes with the vehicle.
"This is a stunning and fine handling racing car. B191 represents a highly important piece of both Benetton and Michael Schumacher's history. It is an opportunity not to be missed," said Chris Routledge, MD, COYS.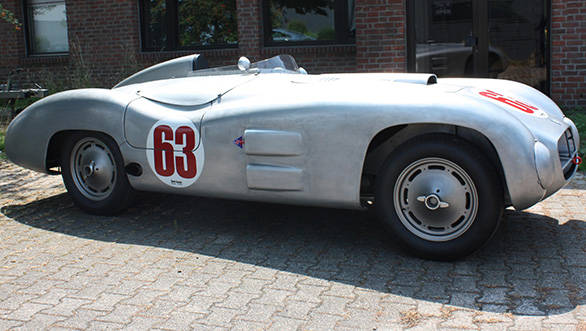 The 1938 BMW/AFM 328 Roadster ex Gunther Bechem/German GP is also up for auction
A 1938 BMW/AFM 328 Roadster ex Gunther Bechem/German GP and a unique Lancia Aprilia Riva Spider will also feature in the COYS auction at the 'ring. The 1938 BMW/AFM 328 is a pre-WWII BMW tuned by Alex von Falkenhausen (AFM), an engineer who worked for BMW on the 328's before the war, and later on started his own car label with the 328's engine. Lancia Aprilia Riva Spider was made by Signor Riva, from coachbuilder Carrozzeria Riva in Italy, from the same factory drawings using a spare chassis in their shop in the 80s.
Also up for grabs will be a 1954 Moretti 750 Spider Bialbero Michelotti, a 1946 Alfa Romeo 6C 2500 S Pininfarina Cabriolet, a 1930 Alfa Romeo 6C1750 Turismo Carrozzeria Barbini and a 1994 Lamborghini Diablo SE 30th Anniversario.