Metro cities in India to get Euro VI compliant fuel before April 1, 2020 deadline
The Indian government has taken a decision to leapfrog to Euro VI emission norms from the current Bharat Stage III norms for all petrol and diesel vehicles. The transition will be completed before April 1, 2020 and the oil PSUs will invest Rs 28,750 crore for the same.
Union Minister Nitin Gadkari has said that Euro VI compliant fuel will made available in metros much earlier than the deadline set by the government. He said that Delhi will be given topmost priority in the rollout plan. He said that taking this step will help curb pollution in the national capital and other metros.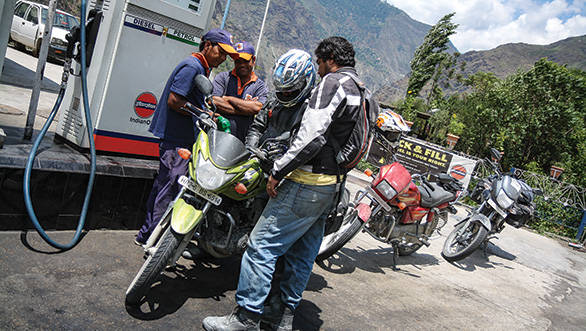 "I want to work seriously for Delhi especially with regard to minimising its high pollution levels. We have already announced to implement Euro VI emission norms for vehicles from April 1, 2020. Now we are thinking to provide Euro VI compliant fuel in metro cities with top priority to Delhi very soon," said Gadkari.
On January 6, a group of ministers headed by Gadkari had taken the decision to advance the date of implementation of Bharat Stage VI (equivalent to Euro VI norms followed globally) by four years to April 1, 2020. The decision meant the Euro V norms will be completely skipped.
In India, currently Bharat Stage III emission norms which are the equivalent of Euro III are in place. However, in major cities BS IV is enforced. As per the official plan, BS IV compliant fuel will be supplied to most cities by April this year and across the country from April 2017. The BS IV compliant fuel contains 50 parts per million of sulphur while the BS VI compliant fuel has 10 parts per million of sulphur.