Mercedes to partner with Nissan for making pickup trucks
The German premium brands are successful all over the world and in most categories of vehicle but they have never ventured into the pick-up truck market. Trucks account for the lion's share of US market, where pick-ups with four and five-seat 'crew cabs', are used for private transport just as much as for business. So when it emerged that Mercedes is to build a pick-up, it was assumed that it would be with a 'full-size' truck to get a share of American business.
Not so, as it transpired when Mercedes decided to put the record straight. Its pick-up, which will start production at the end of the decade, is the latest development of the cooperation between Daimler, Mercedes' parent, and the Renault-Nissan Alliance. It will be a 1-ton 'mid-size' truck sharing its platform and mechanical components with the upcoming new Nissan NP300/Navara.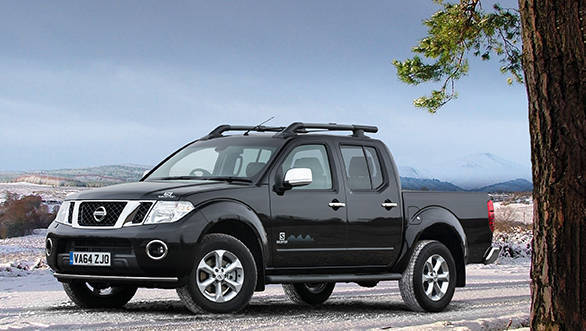 2015 Nissan Navara pickup used as a reference
The new vehicle, to be marketed by Mercedes' commercial vehicle division, will be built in the Nissan plant in Barcelona, Spain and in the Renault factory in Cordoba, Argentina, alongside the Nissan NP300 and a Renault 1-ton truck. The target markets are Europe, Australia, South Africa and Latin America – not North America, although 'the US is under consideration for a second phase'.
Mercedes remains committed to offering an ever-wider product range. This year, as well as renewing all of its SUV line, it will offer four new vehicles 'without predecessors'. It is aiming to overtake BMW and Audi sales globally by the end of the decade.