Mercedes starts expansion of its EQC empire in 50 Indian states now
Mercedes-Benz today announced an expansion of its EQC retail network in India, demonstrating its commitment to sustainable luxury mobility. Under the Phase II growth strategy, the EQC, which pioneered the premium EV sector in India, will now be sold in Mercedes-Benz dealerships across the nation. As part of the Phase 1 launch strategy, the EQC was only available in 6 chosen cities across 14 sites until now. Mercedes-Benz dealers in 50 cities and 94 locations will be equipped with EQC certified personnel and equipment to provide EQC owners with a hassle-free ownership experience.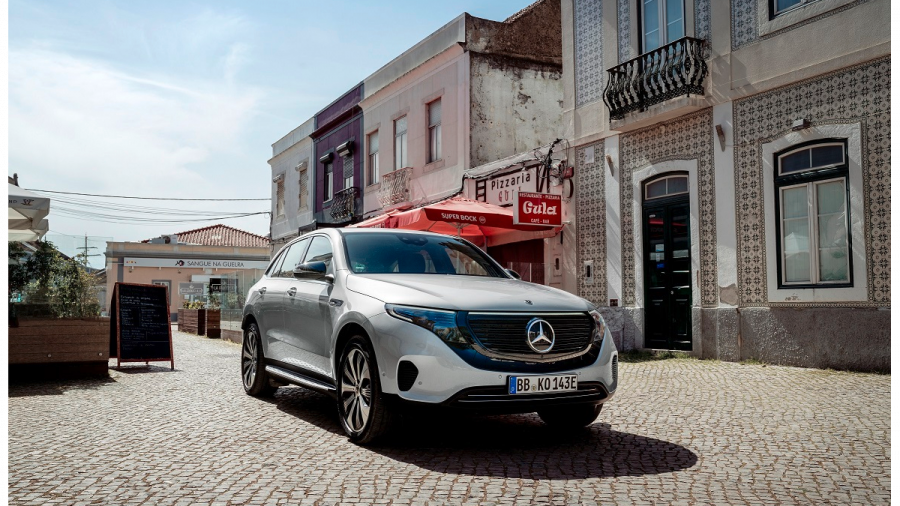 Mercedes-Benz India has also announced the reopening of bookings for the next batch of EQCs, which will be available for client orders from today. Customers may book an EQC either online from the comfort of their own home or at a Mercedes-Benz dealership near them.
The onboard charger of the EQC has been increased to 11 kW. Instead of the 11 hours previously required, the new onboard charger will charge the 80 kWh battery in 7 hours 30 minutes from 10 percent to 100 percent state of charge. The Spare Wheel is now located beneath the EQC's load floor.
New cities under EQC network part of Phase –II expansion are Ahmedabad, Baroda, Surat, Jaipur, Jodhpur, Nagpur, Nashik, Hyderabad, Calicut, Coimbatore, Vizag, Kolkata, Guwahati, Bhubaneshwar, Goa, Mangalore, Kochi, Thrissur, Madurai, Hubbali, Bhopal, Indore, Kolkata, Chandigarh, Mohali, Aurangabad, Lucknow and other cities.
Martin Schwenk, Managing Director & CEO, Mercedes-Benz India said, "Pioneering the luxury EV market in India with the EQC was an important decision for us and a step taken in the right direction. With the growing customer demand for the EQC, we are now expanding our EV penetration to 50 Indian cities, covering our entire retail network spread. This decision will enable more customers across Indian cities to own the EQC and join the transition to luxury e-mobility. Commencement of Phase II expansion for the EQC is in line with our broader vision of creating a long-term, worry-free, sustainable e mobility ecosystem for our customers in India. Mercedes-Benz globally is pursuing an aggressive EV strategy of 'EV first to EV only', and in India, the high acceptance level of the EQC makes us confident that, electric is the future."
The next batch of the EQC starts arriving from October 2021 onwards.
Also Read:
Mercedes-Benz India announces festive season offers
Mercedes Benz unveil the EQE saloon ahead of its debut at the IAA exhibition in Munich
Mercedes unveil the AMG GT 63 S E PERFORMANCE as the first performance hybrid from Mercedes-AMG