Mercedes Maybach S-class launched at Rs 2.5 crore (ex-showroom)
Mercedes Benz India has launched the 2022 Mercedes Maybach S-class in India. The V12 powered Maybach S680 will be imported into India and will be priced at Rs 3.2 crore, while the Maybach S580 which houses the V8 powertrain will be locally assembled at the Chakan facility and will be priced at Rs 2.5 crore.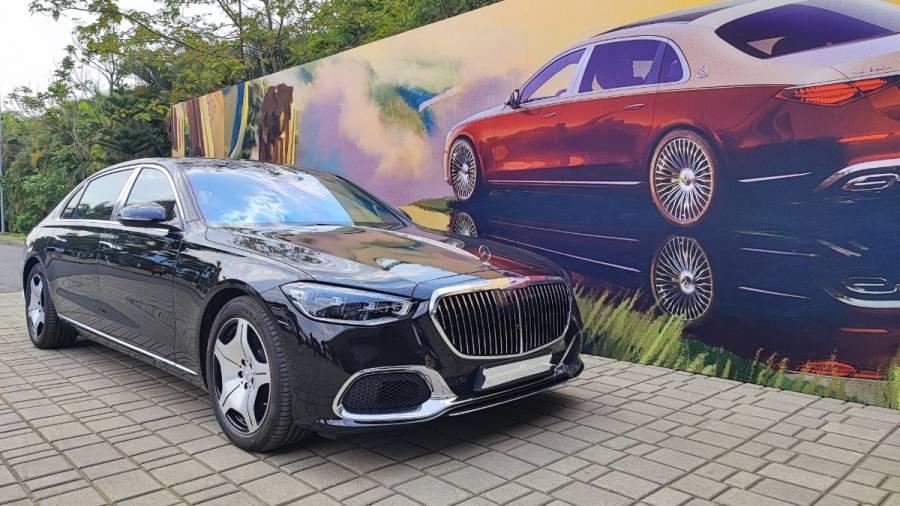 The 2022 Maybach S-Class is already available in certain countries across the world and it intends to compete in the premium sedan sector with Bentley and Rolls-Royce.
The Mercedes-Maybach S-Class is distinguished by a chromed fin on the bonnet, a Mercedes-Maybach radiator grille with vertical, three-dimensional trim strips, and chrome surrounds. Maybach 5-hole forged wheels with a retro-monoblock style are fitted to the automobile, measuring 19 inches and 20 inches for the Maybach S680.
The Maybach S-Class's tyres have also been noise-reduced. The computerised headlights with 1.3 million micro-mirrors are standard on the S-Class Limousine. The 2022 Mercedes Maybach S-class measures a good 5.7 metres long.
The 2022 Mercedes-Maybach S-Class has electrically powered comfort rear doors, which is a first in the industry. It also comes with reclining chairs with massaging features, leg rests and foldable tables in the back, automatic seat belt reminders for rear-seat passengers, and much more.
The V12 engine in the S 680 4MATIC is combined for the first time with the all-wheel-drive 4MATIC system. The engine produces 612PS and allows the car to go from zero to 100 kilometres per hour in 4.5 seconds, with a peak speed of 250kmph. The S 580's four-litre V8 eight-cylinder petrol engine produces 510PS and accelerates from zero to ten kilometres per hour in under 4.4 seconds.
From the interior, the Mercedes-Maybach S-Class is a gesture-controlled vehicle. Riders may use gestures to open and close the sunroof, turn on and off the lights, adjust the seat belts, and close the door. The car also has 30 speakers with noise cancellation.
Inside, there are up to five different display screens. A 12.3-inch 3D driver display with a three-dimensional depiction of other road users and significant depth and shadow effects is offered as an option, in addition to the basic 12-inch OLED centre display.
Level 2 automation drive-assist technologies are standard on the 2022 Maybach S-Class. Evasive Drive Assist and Active Brake Assist with cross-traffic capability are among the features. Blind-spot monitoring and lane-keep assist are among the autonomous safety measures included.
The 2022 Maybach S-class will join the Maybach GLS 600 in the Maybach line-up in India. 
Also Read:
Mercedes-Maybach pay tribute to Virgil Abloh by unveiling the Project Maybach
Daimler renamed Mercedes-Benz Group for renewed focus on car business