Mercedes introduce the Vision EQXX with a range of 1,000 km
Mercedes-Benz has introduced its Vision EQXX electric concept car at the Consumer Electronics Show (CES) 2022, which is now taking place in Las Vegas. The EQXX is also planned to have a range of 1,000 kilometres on a single charge, according to Mercedes.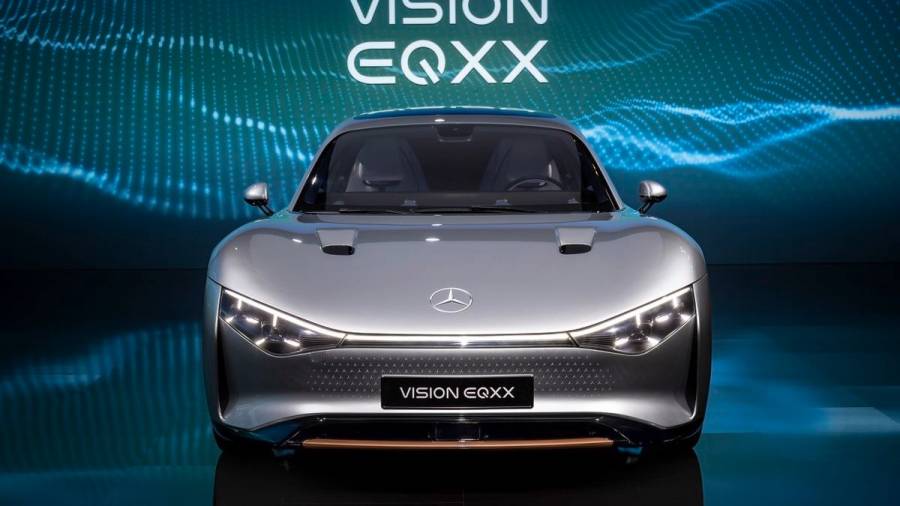 While merely a concept, Mercedes-Benz says that the Vision EQXX achieves a 1,000 km range with a battery that is roughly the same size as the EQS and is housed in a smaller futuristic sedan that seems to be incredibly aerodynamic.
Mercedes claims that natural contours influenced the design of the Vision EQXX. The design is a next-generation Mercedes-Benz that is very different from the existing model. CFRP is used to make lightweight materials like magnesium wheels and doors, and the car weighs 1,750 kgs.
The battery has the same 900V technology as the EQS 450+ battery, but it is 50 percent smaller and 30 percent lighter. Solar panels on the roof are ultra-thin and can travel 25 kilometres on their own.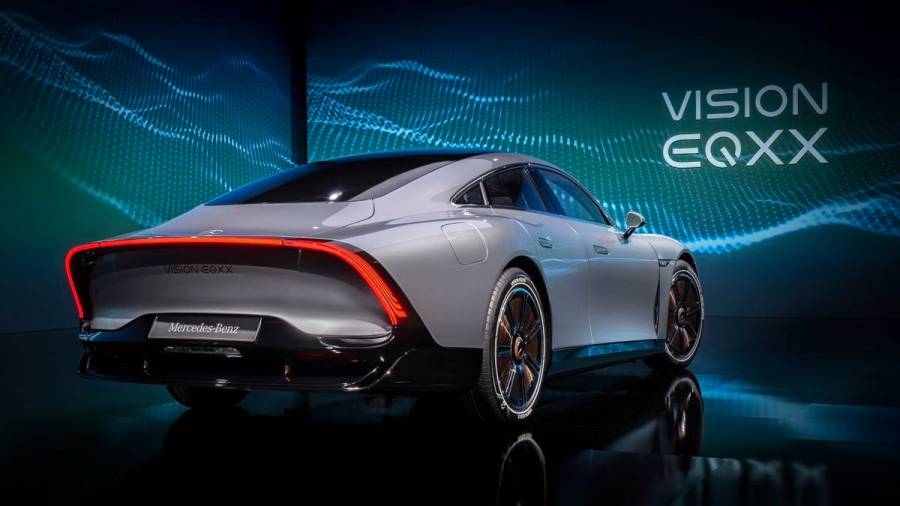 The Mercedes Vision EQXX receives a new hyper screen, which is a horizontal single-piece 47.5-inch 8K affair that uses OLED technology and has high-end smart TV features like local area dimming, which turns the screen off when blacks need to be seen. In fact, the user interface is designed to take use of this technology, making it darker and more energy-efficient. There are new user interface components, such as a 3D mapping system created in collaboration with NAVIS Automotive Systems.
Sustainable materials such as cactus-based leather, bamboo carpets, and synthetic silk have been combined into the Vision EQXX, which builds on the company's Vision AVATR idea from CES 2020.
Ola Kallenius, Chairman of the Board of Management of Daimler AG and Mercedes-Benz AG said, "The Mercedes-Benz VISION EQXX is how we imagine the future of electric cars. Just one-and-a-half years ago, we started this project leading to the most efficient Mercedes-Benz ever built – with an outstanding energy consumption of less than 10 kWh per 100 kilometres. It has a range of more than 1,000 kilometres on a single charge using a battery that would fit even into a compact vehicle. The VISION EQXX is an advanced car in so many dimensions – and it even looks stunning and futuristic. With that, it underlines where our entire company is headed: We will build the world's most desirable electric cars."
While the car is closer to production than ever, Mercedes also claim that most owners will only need to charge the car once or twice a month due to its 1,000 kilometre claimed range.
Also Read:
Inspired living with the Mercedes-Benz A-Class Limousine
Performance meets luxury with the Mercedes-AMG A 35 4Matic
Price (Ex-Delhi)
Starts Rs 41.55 Lakhs