Mercedes-Benz to increase focus on Tier II and III markets in India
In a recent announcement, Mercedes-Benz stated that its plans to increase focus on Tier II and III markets in India. This German car manufacturer plans to do this with a customer centric programme, called the Mercedes-Benz Brand Tour. In addition to its presence in the popular metros of the country, Mercedes-Benz intends to increase its presence in emerging towns and cities.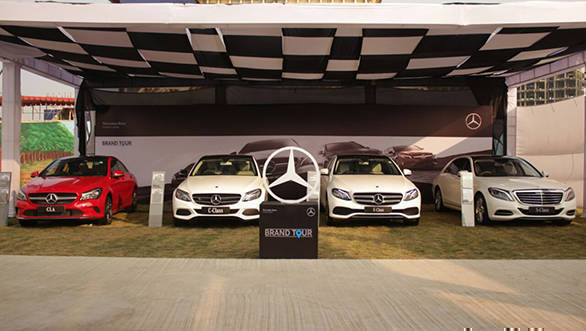 The Brand Tour programme will give the potential customers an exclusive Mercedes-Benz experience which will be done to increase the awareness, brand recall and also to connect to the prospective interest on a more personal level. The programme will be inspired by the company's premium showrooms and will have all the livery and elements that one gets to see in a Mercedes-Benz dealership. In addition, participants will also get to experience the off-road capabilities of Mercedes-Benz SUVs along with an feature on pre-safe of Mercedes-Benz sedans, the C Class and the E-Class. The company will be offering the different Mercedes-Benz schemes and offers. Also, potential buyers can also test-drive MB cars and make bookings on the spot. The company states that the locations of the Brand Tour has been selected strategically based on demand of luxury cars in these upcoming cities of India.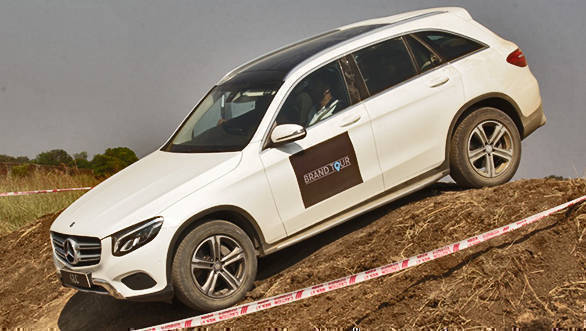 The Brand Tour had commenced in early October from Jalgaon, Agra, Salem and will travel to nine more cities namely,Patiala, Kottayam, Shillong, Bhopal, Ahmednagar, Shivmoga, Rajmundry, Jodhpur and Kolhapur before the end of 2017.
"Mercedes-Benz Brand Tour is one such concept that is crafted to extend our growing footprint to the largely untapped Tier II & III emerging markets and provide the customers in these markets, who do not have easy access to a Mercedes-Benz showroom in their vicinity, a unique platform to experience a luxury marquee like Mercedes-Benz." commented, Roland Folger, MD and CEO, Mercedes-Benz India