Mercedes-Benz releases teaser image of the new A-Class sedan
Mercedes-Benz has released a teaser image of the new A-Class that is set to debut soon. The German manufacturer says that its future models will have an intense application of its sensual purity design language, and this image gives a glimpse of what its compact-class cars would look like. The company calls the car in this image as the "Aesthetics A" sculpture suggesting the shape of the new A-Class sedan.
The new design language indicates emphasis on sharper creases and edges that the company believes not only look high-tech but also arouse emotions. Mercedes says that the designers chose to employ sweeping surfaces that help highlight the car's proportions.
The grille looks similar to the AMG GTS' which isn't a bad thing at all. There's a prominent shoulder line that extends from the front to the rear fender. The overall silhouette looks proportionate and should make for an attractive sedan, somewhere on the lines of the CLA.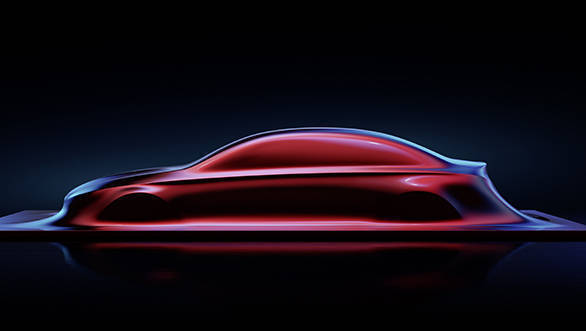 Mercedes-Benz has been steadily revising its design to appeal to a younger and wider audience. The A-Class, both in the hatchback and sedan versions, has been well received owing to its captivating design. In India, Mercedes-Benz chose to sell the hatchback, and contrary to perception the car did quite well largely because of the design.
The new A-Class is expected to bring in similar success as the company believes that design is one of the key reasons behind the impressive sales figures that the company has managed to achieve.
Price (Ex-Delhi)
Starts Rs 31.72 Lakhs
Price (Ex-Delhi)
Starts Rs 41.55 Lakhs