Mercedes Benz India offers chance to meet F1 superstars as part of festive campaign
Mercedes-Benz India, the official automobile partner of the Buddh International Circuit, has launched its festival campaign to go with the F1 period starting from August until October. As part of the company's long association with motorsport, Mercedes-Benz India has thought of exclusive programs for its customers and motorsports enthusiasts.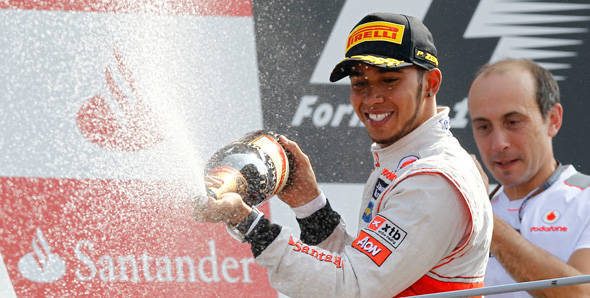 Customers who buy a Benz car from 20-August till 15-October 2013 are eligible to meet Lewis Hamilton
Mercedes-Benz India will provide an opportunity to meet and interact with F1 superstars Lewis Hamilton and Nico Rosberg. Customers who buy a Benz car between 20 August and 15 October 2013 will be eligible to participate in this program to meet the Mercedes AMG Petronas F1 team drivers. Five lucky customers from across India will get an all-expenses paid trip to meet the drivers and also watch the 2013 Indian Grand Prix live. The Indian GP tickets are already available for sale at select Benz dealerships. A special racing event for Corporates, 'Corporate Star Grand Prix race to the checkered flag' will be held at the Buddh International Circuit where 16 CEOs/MDs will fight it out on the F1 tarmac.
A 'Young Star Driver Programme' will also be held on 2-September, 2013. The programme will be a good launch pad for young enthusiasts looking for a career in motorsports.
"We are proud to be official partners of the Buddh International Circuit and want to leverage our association with this racing event to present a delightful and exciting experience to our customers and enthusiasts. We aim at providing the best and superlative brand experience to our customers by our fascinating products and various customer-connect initiatives. We wish our connoisseurs very happy and prosperous festival season," said Eberhard Kern, MD & CEO, Mercedes-Benz India.