Mercedes-Benz India may introduce BS VI compliant cars in India by 2018
Mercedes-Benz India has announced that it plans to introduce its BS VI compliant cars in India by 2018. The German car maker has been in talks with the Ministry of Road Transport and Highways as well as the oil and gas firms in the country to work out the feasibility of introducing BS VI compliant vehicles in the country, much before the April 2020 deadline set by the government. The company plans to introduce BS VI compliant cars across its entire fleet.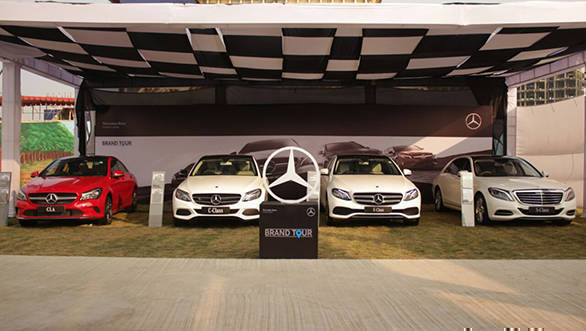 Roland Folger, CEO, Mercedes-Benz India stated that at the moment, it is a hen and egg situation. The car companies are waiting for all the fuel to be available and the fuel stations are waiting for all the vehicles to be there. The major challenge is the availability of adequate fuel stations supplying BSVI fuel across the country.
Mercedes-Benz India is looking to partner with oil and gas firms to for higher grade fuel. Folger spoke about Reliance Industries, which has been exporting BSVI fuel for the past five years. The company has been supplying fuel to Europe and the US. In fact, Reliance produces more BSVI fuel for the export market than normal fuel for India. This clearly means that producing BSVI fuel at such a short notice is not impossible. It's the supply, however, that needs to be worked out.
Mercedes-Benz MD & CEO Roland Folger
Recently the capital, Delhi was enveloped in a thick blanket of smog, an indication of the severe pollution issues that plagues the city. The Government decided to introduce BSVI fuels at the earliest in a bid to tackle the crisis. However, its regarded that the move only addressed the tip of the iceberg, with greater issues to tackle to drastically reduce the pollution levels.