Mercedes-Benz India launches the SLC 43 AMG at Rs 77.50 lakh
Mercedes-Benz India has launched the new Mercedes-AMG SLC 43 in India at Rs 77.50 lakh (ex-Delhi). The new sportscar features a 3.0-litre bi-turbo V6, that develops 367PS between 5,500rpm and 6,000rpm and 520Nm from 2,000rpm to 4,200rpm. The engine is mated to a 9-speed automatic gearbox.
The SLC43 AMG is the successor to the SLK 55 AMG that came with a naturally aspirated V8 motor that developed 415PS at 6,800rpm and 540Nm at 4,500rpm. While the SLC's motor may produce lesser power and torque, Mercedes says that the SLC 43 AMG is slower than the outgoing SLK 55 AMG from 0-100kmph by a mere 0.1 seconds only. However, you do miss out on the raucous roar of the NA V8. In the SLC, it's a little subdued. That said, the SLC's V6 offers better midrange, better driveability, nimbleness and better fuel economy. In our exclusive test, we discovered that besides the usual driving modes, the Sports + mode is the one that's best enjoyed. The manual mode makes it even more involving to drive.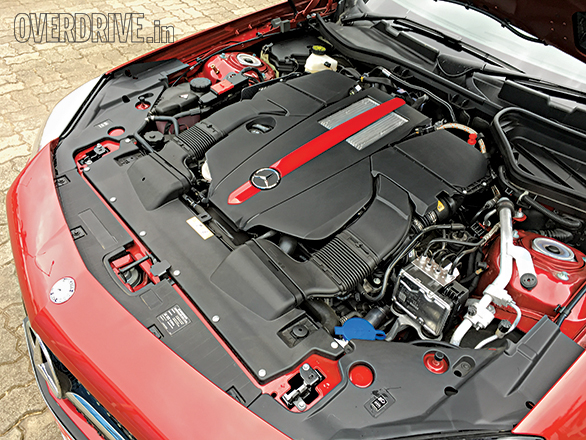 The car gets full LED headlamps, diamond like grille with 211 studs and a slightly more rounded profile than the SLK. The cabin has undergone a few revisions and features a new steering wheel, larger entertainment system, push button starter and a new gear selector.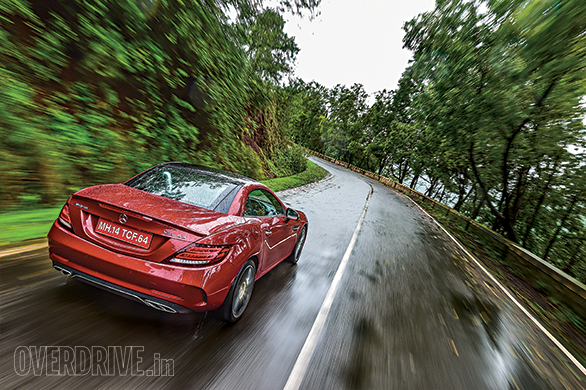 The SLC 43 AMG, with its new engine and features has allowed Mercedes-Benz to price it at quite a significantly lower price point than the SLK 55 AMG (Rs 1.25 crore ex-Delhi). That's what Merecedes-Benz achieved with the GLE 45 AMG Coupe too. At Rs 86 lakh (ex-Mumbai) it massively undercuts the outgoing ML 63 AMG (Rs 1.5 crore) and the BMW X6 (Rs 1.15 crore).
Read our exclusive and exhaustive review of the new SLC 43 AMG here .
Price (Ex-Delhi)
Starts Rs 82.2 Lakhs
Price (Ex-Delhi)
Starts Rs 95 Lakhs