Mercedes-Benz E-Class facelift won't come to India this year
In our Live Chat with Mercedes-Benz India earlier this week, M-B India MD & CEO, Martin Schwenk, revealed that the product roadmap planned by the carmaker remains unchanged but is deferred due to the ongoing COVID-19 pandemic and lockdown. The deferment has impacted the E-Class facelift, though.
The E-Class is one of the most important models for Mercedes-Benz and its production and distribution has already been affected due to the prevailing lockdowns all across the globe. That is just one of the reason that will cause the delay for the E-Class' launch in India. The bigger reason is that the India-spec E-Class is an exclusive long wheel-base body style and in a right-hand drive variant, it is the only one of its kind in the whole world.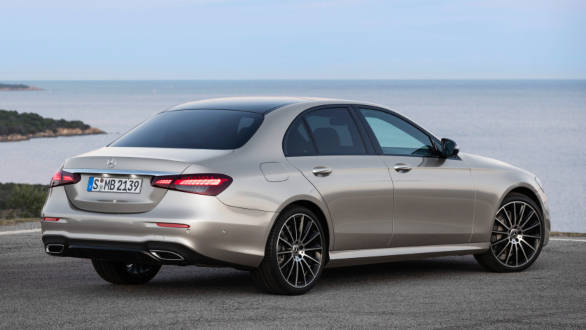 The new E-Class will, therefore, arrive in India only in 2021 and we believe it will happen sometime in the second quarter of the year. When it arrives, the new E-Class will wear an all-new fascia donning softer curves than its outgoing counterpart. The tail is all-new too, featuring sharp taillight units. The cabin appears unchanged in a passing glance but features a unique steering wheel layout that will make its way into future Mercedes-Benz models. It comes with the new MBUX infotainment, connected tech and S-Class derived features like the Energising Comfort Control.
While we expect existing powertrain options to be carried over, we are also hoping to see hybrid variants in the upcoming India-spec E-Class, under the EQ branding.
Price (Ex-Delhi)
Starts Rs 63.6 Lakhs