Mercedes-Benz congratulates BMW for completing 100 years
It is not often that two brands that have been fiercely competing with each other for decades, acknowledge each other's achievements. Mercedes-Benz however, has done just that. The German carmaker has congratulated BMW for completing 100 years of existence. Mercedes-Benz has invited all of BMW's employees to visit their museum from 8 to 13 March, 2016.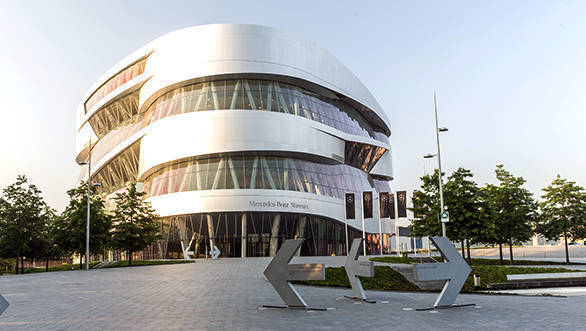 The employees who arrive at the museum in a BMW car will be allowed to park for free at a prominent position directly outside the entrance. To commemorate the occasion, the restaurant in the museum will serve a special Swabian specialty for the first 50 BMW employees.
"We warmly congratulate the globally renowned company BMW on its anniversary and invite all employees of BMW AG to discover the complete history of the automobile at the Mercedes-Benz Museum," said Ralf Glaser, head of Press and Marketing, Mercedes-Benz Classic.
He further added, ""The unique exhibition at our museum, which opened at its new location ten years ago, takes visitors throughout the history of the automobile from its earliest beginnings – always in the context of the given historical and cultural background and contemporary innovative developments."
"Bayerische Motorenwerke (BMW) was founded in Munich 100 years ago, on 7 March, 1916. This marked the birth of a now world-renowned brand which contributes to Germany's excellent international reputation in the automotive industry. The founding of BMW occurred in the eventful early heyday of automotive history: 30 years before, Carl Benz and Gottlieb Daimler had invented the automobile independently of one another in 1886. And ten years later, Daimler-Benz AG arose with the new Mercedes-Benz brand from the amalgamation of Benz & Cie. and Daimler-Motoren-Gesellschaft (DMG)," said Mercedes-Benz in an official statement.