Mercedes-AMG 53 twin-turbo inline-6 engine to debut with 2018 CLS, packs 436PS
Mercedes-Benz was earlier reported to be planning the revival of inline-6 engines for its line-up after a nearly two decade hiatus. Now, the German carmaker's performance arm AMG is all set to bring out the first straight-6 in years with the AMG 53 engine. And if power figures are to be believed, it will pack quite a punch.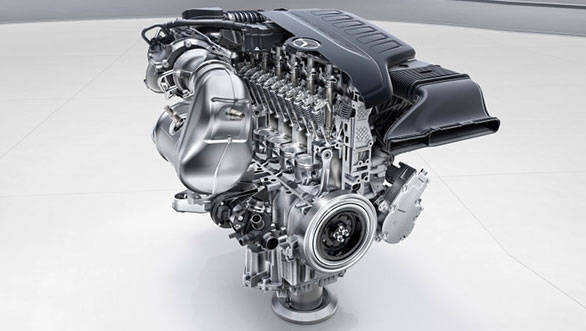 The engine will be a derivative of the new Mercedes 3.0-litre inline-6 that debuts with the 2018 S-Class. The carmaker has earlier stated that the new line-up of twin-turbo 3.0-litre petrol and diesel motors that comprise the M256 family can easily serve as a V8 replacement with their high power output and torque figures.
Named the AMG 53, the performance-oriented engine is believed to output about 436PS generated with help from two turbochargers, a traditional exhaust driven unit and a smaller electronic turbo.
The AMG 53 will also feature a 'mild hybrid' system with a 48V motor mounted to the crankshaft. Mercedes promises this engine will provide V8-level power and torque, with all the silky smooth goodness you expect from an inline-6.
The 53 engine is reported to be making its debut with the next-generation Mercedes-Benz CLS, the non-AMG version of which will be launched in 2018. The timeline on the AMG CLS 53 launch remains to be announced as yet.
Price (Ex-Delhi)
Starts Rs 84.7 Lakhs