Measures to boost automotive sector announced by Finance Minister in India
The Indian automobile sector has been going through a prolonged low due the considerable drop in sales, which has led to manufacturers keeping their plants shut for days, alter their sales targets and also compelling many dealerships to shut shop. In a recent announcement, the Union Finance Minister Nirmala Sitharaman mentioned different measures to boost the Indian automobiel sector, pertaining to the improved liquidity and also more clarity on the upcoming BSVI registrations.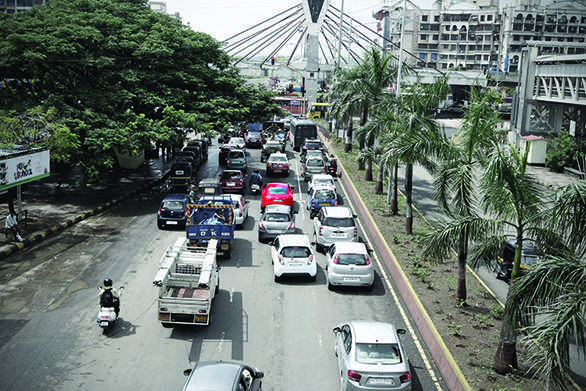 The minister has proposed putting the hike in registration on hold and postponing it till June 2020. While there have been speculations around the registrations of conventionally powered vehicles as well as electric vehicles, the FM stated that both types of vehicles will be continued to be registered.  "The govt focus will be in setting up infrastructure for the auto ancillary and components including batteries for export. But both EVs and ICE will continue to be registered", commented,  Nirmala Sitharaman. In addition, all the vehicles purchased till March 31, 2020 will be eligible for 1 per cent depreciation over and above the present 15 per cent, that makes it a total of 30 per cent. Also, the government plans to release the pending GST within 30 days to help the bleeding automobile dealers.
"Since we need to create a necessary infrastructure for dealing with scrapped vehicles we are holding on but we shall hopefully come with a scrappage policy sooner so that road unworthy vehicles can all be sent to be completely scrapped and the money of scrapped vehicles to be obtained in form of coupons with which the new vehicles will be bought." commented the Union Finance Minister Nirmala Sitharaman.
Rahil Ansari, head, Audi India
Commenting on the above announcements by the FM, Rahil Ansari, head, Audi India stated, "We highly appreciate the approach of the Government and the support with regards to the automotive industry taken. Now it is up to the banks and NBFCs to deliver the trust and benefit given. We are confident that the ease of access on loans to consumers will also be improved by banks. Independent of this we have had and will continue to have strong in-house financing that customers can continuously rely on. Additionally, the clarity on BS-IV vehicles and decision to support all fuels will remove the confusion that customers are facing. We have always maintained that luxury is not a sin and are thus enthused by Government's focus on reviewing the Super Rich tax. This should improve customer sentiment specifically in the luxury industry"
"While the increased depreciation from 15% to 30% and deferment of increased registration fees till June 2020 will have a positive impact, moderation of GST base rate from 28% to 18% for all categories as being requested by the auto industry for sometime now would have been the real demand stimulant!" commented, Rohit Suri, President & MD, Jaguar Land Rover India Limited
Two-wheeler giant, TVS Motor Company's chairman, Venu Srinivasan commented,"These measures will provide the immediate relief that the industry was seeking. The promptness of this government's response is reassuring for not just industry, but for the common man as well because it's putting liquidity into the market and easing the squeeze on the small and medium sector. While there are indications of a global slowdown, this government has demonstrated its resolve to mitigate the impact of that in India through these measures. This is the stability and proactiveness that industry wants."
"We welcome the measures announced by the Honourable Finance Minister today, to improve liquidity, increase ease of lending and transmission of rate reduction to the ultimate borrower. The announcements specific to the automotive sector provide clarity and positivity to both OEMs and customers. However, we would reiterate our request that two-wheelers, which are neither luxury nor 'sin' goods, require a reduction in the rate of GST from 28 to 18%. This will help boost demand immediately, leading to an even more positive impact. We hope this will be addressed in the next round of measures." commented, Vikram Kasbekar - Executive Director - Operations (Plants) and Chief Technology Officer, Hero MotoCorp.