McLaren P1 LM laps Nurburgring in 6:43:2!
It wasn't too long that we made a list of top 10 sportscars that smashed the Nurburgring lap with their insane performance. With a lap timing of 6:45:90, the Nio EP9 was clearly the fastest car on the circuit. While we were in awe of its amazingly short timing to clock the famous 20.8km track, there is a new addition to that list which has dethroned the all-electric Nio EP9. It is the McLaren P1 LM that has been tuned by British tuner company Lanzante.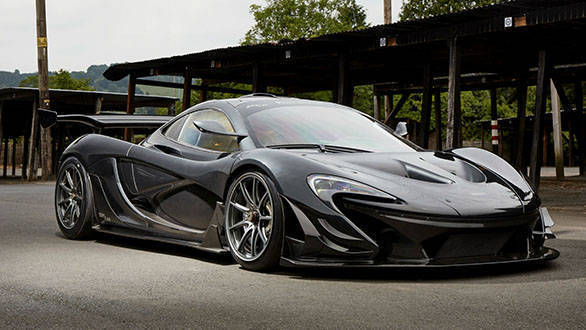 It is not the first time that Lanzante has worked on a McLaren. Back in 1995, the British automobile performance company had worked on a McLaren F1 GTR and participated in the 24 Hours of Le Mans. The tweaks that Lanzante has carried over from the P1 GTR are the updated charge coolers as well as improved heat shielding. This helps the LM perform more efficiently at higher temperatures. However, it is said that the LM weighs less than the GTR, around 60kg less. The LM also comes with a larger rear wing, front splitter and an even more aerodynamic-friendly design. Lanzante also states that the downforce has been increased by up to 40 per cent.
The P1 LM was launched at Goodwood Festival of Speed, where it became the fastest road car to tackle the Goodwood Hill. The supercar was piloted on the track by Kenny Brack, a known name in the Indy 500 circuit. As seen in most cases, such souped-up cars are brought to the track aboard a special vehicle. However, the McLaren P1 LM is not made only to scorch the tracks. To prove its reliability and practicality, Lanzante drove down the P1 LM from Nurburgring to the UK. This lap record-setting McLaren P1 LM ran on specifically designed road-legal Pirelli Trofeo tyres.
There are five specimens of the McLaren P1 LM and all of them have been sold out in America, Japan, UAE and the UK. The LM was one of the last iterations of the P1. There were 375 units of P1 and 45 race-ready GTR versions, out of which five have been used for the LM.
Related Stories