Maserati to recall Quattroporte and Ghibli over shifter issues
Maserati may recall Quattroporte and Ghibli models over a shifter issue as indicated by documents of the U.S. National Highway Traffic Safety Administration (NHTSA). A total of 13,092 Quattroporte and Ghibli sedans of 2014 models will be affected. It seems the shifter lead customers to believe that the car is in park while actually it's in reverse, causing the car to roll away. This has caused a total 41 injuries till date.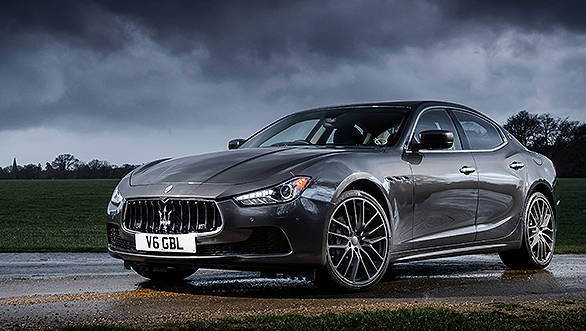 Maserati's parent company, Fiat Chrysler Automobiles (FCA), has recalled total 11 lakh vehicles worldwide for the same issue. All the vehicles in concern have a ZF-designed 8-speed automatic gearbox although the Maserati features a different shifter design.
To fix the issue, FCA is currently working on a software update for the vehicles. The software may not be out for a few months as it is in the development. Both of the recalls were done after an NHTSA investigation though Maserati reported that it had not received any complaints of vehicles rolling away.
There are also rumours that the death of actor Anton Yelchin, famous for playing Pavel Chekov in the latest Star Trek movies, may be caused by a similar failure on his 2015 Jeep Grand Cherokee. Amidst such circumstances and incidents, it will be a strategic move from Maserati to issue a recall sooner than later. Though Maserati India has confirmed that Indian models of the same cars remain unaffected.
Price (Ex-Delhi)
Starts Rs 1.67 Crore
Price (Ex-Delhi)
Starts Rs 1.15 Crore
Price (Ex-Delhi)
Starts Rs 75.15 Lakhs