Maruti Suzuki to recall 640 units of Super Carry LCV over possible defect in fuel pump assembly
Maruti Suzuki has issued an official release stating the recall of its only LCV offering in India. The Maruti Suzuki Super Carry is being recalled to inspect for a possible defect in fuel pump assembly.  The company mentions that 640 vehicles sold in the domestic market that were manufactured between Jan 20, 2018 to July 14th 2018 will be covered in this recall campaign. The recall programme has already been initiated and the owners of these vehicles will be contacted by the company dealerships  for inspection and replacement of the faulty part free of cost.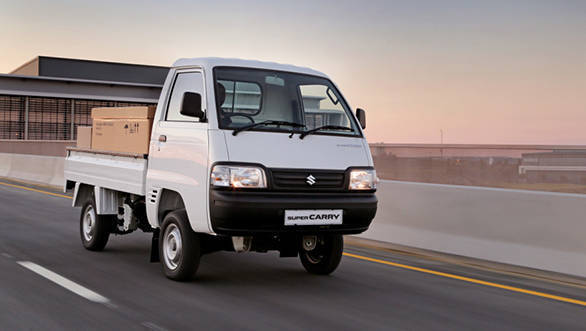 The customers of Maruti Suzuki Super Carry can visit this link on the Maruti Suzuki website and fill in the chassis number (MA3 followed by 14 digit alpha-numeric number) to check if their vehicle needs any attention. The chassis number is embossed on the vehicle ID plate and is also in the vehicle invoice / registration documents, mentions the company.
Maruti Suzuki India Limited had launched its first light commercial vehicle (LCV), Super Carry, in Ahmedabad. The LCV, which looks like the Suzuki LCV available in Japan and other markets, boasts spacious cabin, flat seats with thick glass fibre heat shield and ergonomically designed pedal for long drive. The LCV comes with a new 793cc turbocharged diesel engine that delivers a peak torque of 75Nm at 2,000rpm. The engine is mated to a 5-speed manual transmission. The company claims a fuel efficiency of 22.07kmpl. The Super Carry has a loading area of 3.25 square metres with a payload of 740kg. The LCV also boats a chassis built with rust-resistant galvanised steel, front disc brakes and LSPV braking system.