Maruti Suzuki lays the foundation stone for its Gujarat plant
Maruti Suzuki is on a mission to further expand its already widespread reach. The company has laid the foundation stone for its new facility in Hansalpur, Gujarat. There will be three plants set up here with the first plant scheduled to start production by mid-2017. The facility will have an annual capacity of 2.5 lakh units. An investment of Rs 3,000 crore has been pumped into this plant. The cars manufactured here are expected to cater to the local market.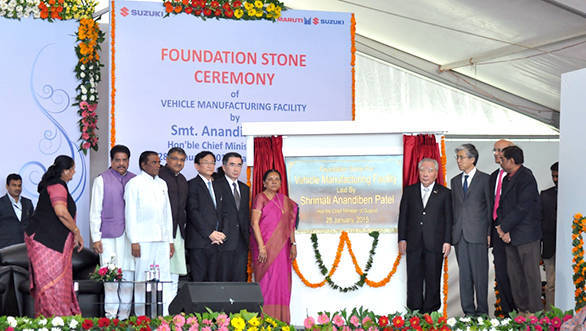 Spread over 640 acres, the facility is expected to also house the suppliers' park. Speaking on the occasion, Osamu Suzuki,  chairman and CEO of Suzuki Motor Corporation, Japan said, "For the Suzuki group, setting up of this new manufacturing facility in Gujarat is the start of a new era. Under the Make in India programme proposed by the Prime Minister Narendra Modi, we will set up a state-of-the-art production plant here in Gujarat, with high focus on productivity and efficiency."