Maruti Suzuki 'eVX' concept showcased at the Auto Expo 2023
Maruti Suzuki has showcased an EV concept design called the 'eVX' at the Auto Expo 2023. This SUV concept shows Maruti Suzuki's first born-EV SUV and will hit the global market by 2025.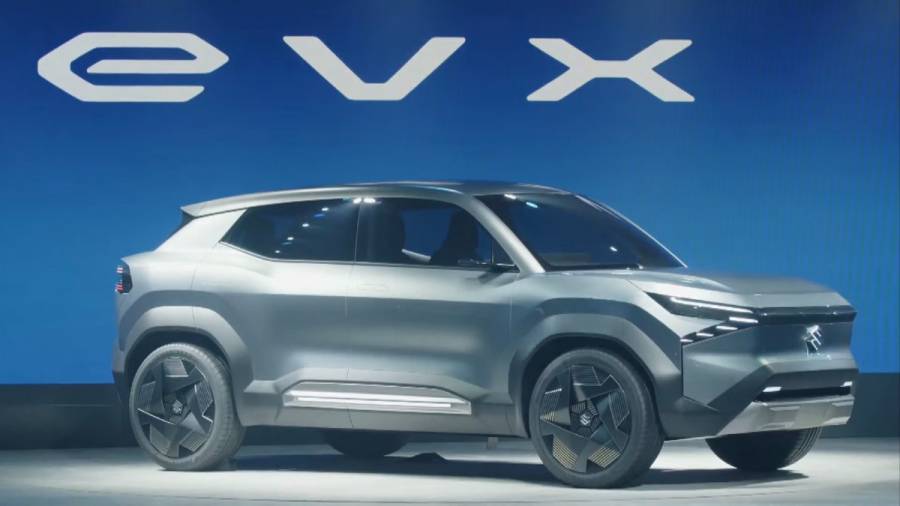 The first batch of information released by Maruti Suzuki reaffirms that the company's next global electric SUV would be built using a specific EV design. Together with Toyota, this newborn-EV platform will be created, and it will also give rise to a Toyota variant. According to Maruti, a "variety of future full-EV cars" from the company would be built on this new platform in the upcoming years.
Maruti has specified that the new SUV would have the following measurements: 4,300mm long, 1,800mm wide, and 1,600mm height. It will also have a wheelbase of 2,700mm.
According to Maruti, the new eVX SUV concept would have a 60kWh battery and a 550km range. The production version of this SUV is anticipated to feature a battery with a similar capacity and a real-world range of about 450km.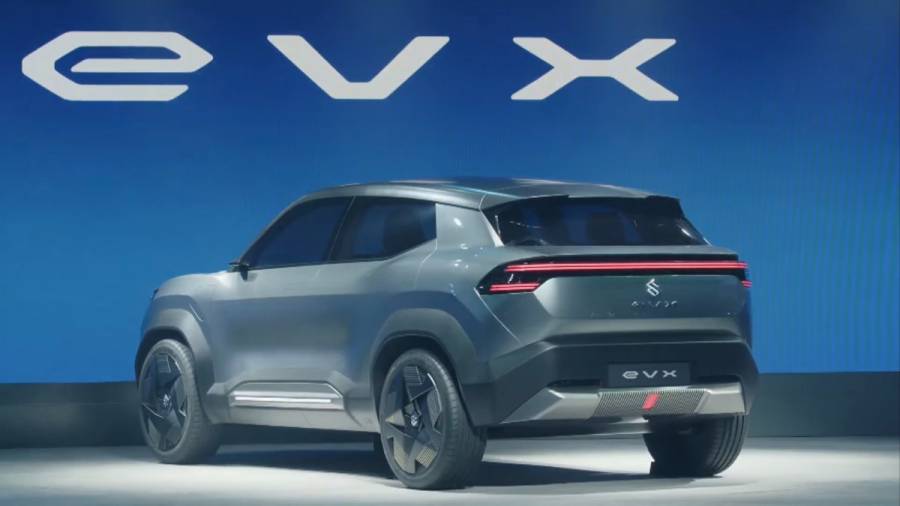 The Maruti eVX concept's front end is square-looking, with a flat nose, a tall bonnet, and narrow headlights with daytime running lights that blend into the bumper. Extremely low overhangs, high ground clearance, protruding wheel arches, and rough cladding that runs over the SUV's sides, front, and rear are all characteristics of the concept vehicle. It has a coupe-SUV appearance because of the way the sloping roofline blends in with the sloped rear windscreen and the tailgate.
We expect the car to be priced around Rs 20 lakh as it will rival the other mid-size SUV in the market.