Maruti Suzuki Alto completes 20 years of sales
The Maruti Suzuki Alto has now completed 20 years since it first debuted in the Indian market. The Alto hatchback launch in India in 2000 and in the 20 years that have passed over 40 lakh units have been sold. Of these 20 years, the Alto has been India's best selling car for 16 of them.
Notable milestones in the Maruti Suzuki Alto's 20 years of existence have been 2004, when the hatchback topped the sales charts for the first time. This was followed by it reaching the 10 lakh sales milestone in 2008. The car steeped up its progress quite a bit after that, only taking four years to reach 20 lakh sales in 2012. This year also saw the debut of the second-gen model. In 2019, the Alto received a BSVI update and refreshed looks while the 40 lakh sales figure was reached earlier this year.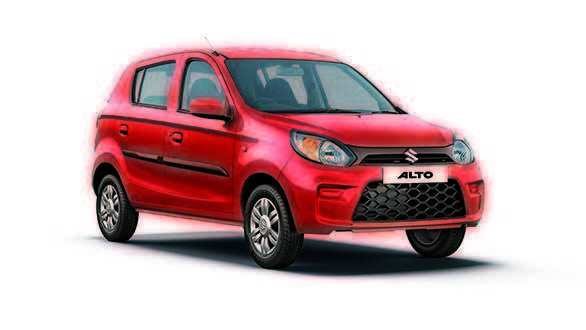 The Alto has cemented itself as the car of choice for first-time car owners in the country in this time. It was the first car 76 per cent of its customers have ever owned in FY 19-20, which increased to 84% for the current year. Notable, the Alto now enjoys a very strong position in non-Metro markets, 59 per cent of the Altos sold last year were in these markets. This figure has grown to 62 per cent this year.
Now in its second generation, the Alto's latest refresh was in 2019 when it received updated styling and BSVI engines. It comes powered by a 796cc three-cylinder motor that makes 48PS at 6,000 rpm and 69 Nm at 3,500 rpm. The CNG version puts out 41PS at 6,000 rpm and 60 Nm at 3,500 rpm. Both come paired with a five-speed manual. The ARAI-rated fuel efficiency figure for the petrol Alto is 22.05 kmpl while the CNG is rated at 31.59 km/kg.
Prices for the Maruti Suzuki Alto start from Rs 2.99 lakh for the base Standard trim and goes up to Rs 3.94 lakh for the top VXI Plus. Prices for the CNG variant start from Rs 4.37 lakh. All prices are ex-showroom Mumbai.