Maruti Ritz Elate limited edition launched in India
Maruti is now offering a limited edition version of the Ritz in India. The Ritz Elate, as it is called, retails at Rs 20,000 more than the regular trim. The changes include new body graphics, door visors, mud flaps, floor mats, ambient lighting, a bag behind the driver's seat for storing knick-knacks, neck cushions and steering wheel cover. Maruti is also offering a music system with speakers, Bluetooth kit, reverse parking sensors and seat covers at a discounted price. At the time of writing this article, none of the Maruti dealers we spoke to had the kits available with them and hence couldn't comment on the price.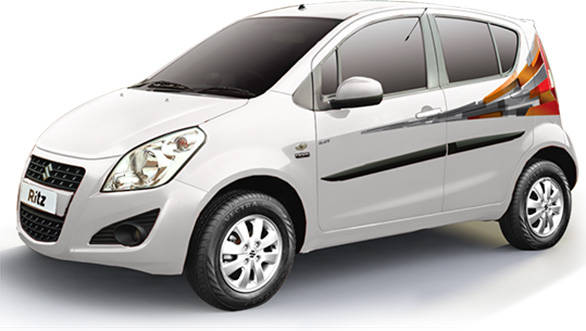 Engine options remain the same with a 1.3-litre diesel and 1.2-litre petrol. While the five-speed manual transmission is standard, the four-speed torque converter can be specified with the petrol only. The Ritz's sales have taken a huge dent in the past few years and this is Maruti's way of trying to spruce up the selling quotient. 2013 Ritz diesel models are available at a discount of Rs 50,000 while the petrols get Rs 40,000 off on the listed price.