Manufacturing hybrid/electric vehicles in India will reduce their price, says Government of India
The secretary for ministry of heavy industries and public enterprises, Girish Shankar, has come up with a solution to reduce the high prices of full electric and hybrid vehicles in India. Addressing a gathering at the National Workshop and Exhibition of FAME India, Girish Shankar said, "The biggest challenge is cost and all of us would have to work on it so that people can afford and easily adopt this new technology. To make it cheaper, we would have to work for 'Make in India' and (that) is the solution for making electric vehicle affordable."
He is of the view that manufacturing components and such vehicles (hybrid/electric) in India will significantly reduce costs and lower the price of such vehicles. The initial price of hybrid/electric vehicles is one of the reasons why such vehicles haven't managed to sell in many numbers.
Girish Shankar also urged the Automotive Component Manufacturers Association of India (ACMA) to get involved and play a role in manufacturing the required components for such vehicles. "There are complexities and challenges, but still we can address them...In this, not just the government, but OEMs would have to come up with firm plans," he added.
His emphasis was on the government's Make in India programme that urges manufacturers to utilise the country's cost-effective solutions to manufacture products. This in turn would reduce the selling price of such vehicles and make it more affordable.
Nitin Gadkari, minister for road transport and highways in India, while addressing automobile manufacturers at the recently held auto summit said that he was looking forward for cooperation from OEMs and wants to electrify most of the vehicles sold in India. Manufacturing in bulk will help reduce costs and get them more incentives.
FAME (Faster Adoption and Manufacturing of Hybrid and Electric vehicles in India) is part of the National Electric Mobility Mission Plan. It was announced last year and focuses on quick and widespread adoption of hybrid/electric vehicles in India. Out of an approved Rs 795 crores, Rs 500 crore is earmarked for demand incentives alone. Rest of the funding will be spent on other aspects such as developing charging station infrastructure, pilot projects, technology platforms and so on. The ministry of heavy industries is seeking a funding of Rs 14,000 crore for the scheme.
The FAME scheme currently provides incentives on purchase of hybrid or electric vehicles (cars, trucks, buses, two-wheelers). These incentives are in the form of lower cost of purchase. Somewhat like a discount. The manufacturers then claim the discounted amount from the government at the end of each month.
Currently Mahindra sells the all electric e2O and the eVerito, while Toyota has the Camry Hybrid and Prius on sale in India. BMW also sells the i8 in India. Maruti Suzuki launched the Ciaz and Ertiga with the SHVS (Smart Hybrid Vehicle System) technology that has been doing pretty well. When launched, the Ciaz SHVS was priced lower than the diesel-powered variant (as a result of incentives offered by the FAME scheme). We tested the car and found that it returned improved fuel economy while maintaining similar performance to its diesel engine-powered sibling.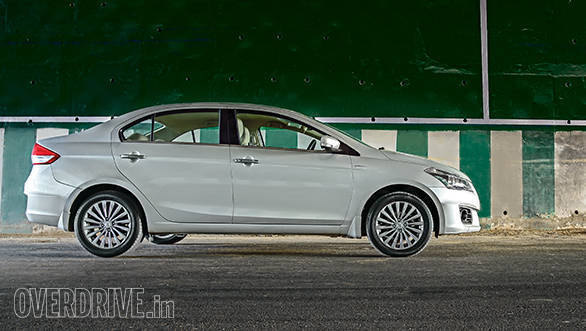 Girish Shankar also said that hybrid/electric vehicles are steadily gaining popularity in international markets, and the increasing sales figures are testament to that. In Japan, for instance, there are more charging stations than fuel pumps.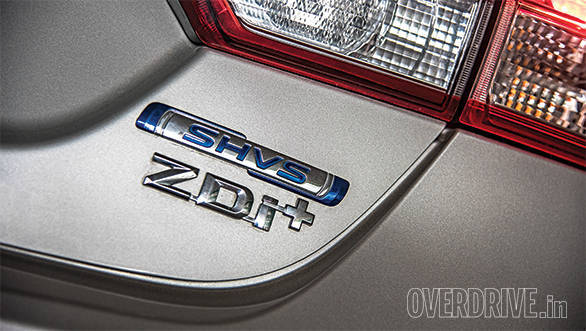 While Shankar may have a point, we cannot expect an overnight change. Setting up manufacturing facilities takes time and money. Three years at least. He has not mentioned a time frame yet, which should have been thought of by now. Also, the resources need to be in place for efficient manufacturing. Shankar is also emphasising on the benefits that economies of scale provides, but for that there needs to be demand.
There are also quite a few problems other than costs that need attention for hybrid/electric vehicles to succeed. In the case of electric vehicles and plug-in hybrids, charging infrastructure is skeletal in the country. Also, electricity is scarce in India. Power cuts and load-shedding is the order of the day. There are places where electricity is available for eight to ten hours a day, and an inverter is the only means of continuous power supply. Whether a charging station for electric vehicles in such areas will be feasible, is a doubt.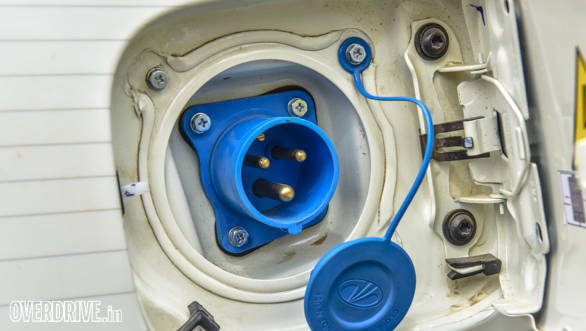 The second problem with pure electric cars is charging time and range. We drove the recently launched Mahindra eVerito, and range anxiety was a constant during the entire drive. Such cars are mainly suited to city driving, for now.
A large-scale acceptance of hybrid/electric vehicles, despite the government's best efforts to expedite the process, is still a far away reality.
Price (Ex-Delhi)
Starts Rs 8.2 Lakhs
Price (Ex-Delhi)
Starts Rs 41.7 Lakhs