Mahindra XUV500 1.99L AT arrives in Delhi-NCR at Rs 14.51 lakh
Mahindra has launched the XUV500 AT with a 1.99-litre engine developed exclusively for the Delhi-NCR in India. The XUV5000 AT 1.99L will be available in three trims: W6, W8 and W10. The prices for the 1.99L XUV500 AT are Rs 14.51 lakh for W6, Rs 15.94 lakh for the W8 and Rs 17.31 lakh for the W10 variant. It will mainly compete against the Hyundai Creta diesel automatic priced at Rs 14.50 lakh (ex-Delhi). It is interesting to note that there is no price difference between the 2.2L and the 1.9L models.
Earlier this year, Mahindra launched the manual variants of the Scorpio and the XUV500 with a 1.99L engine in response to the Delhi Government's ban on diesel vehicles with engine displacements above 2.0 litres.
The 1.99L engine in the new XUV500 makes 140PS at 3,750rpm, similar to the 2.2L models, while the torque output has been marginally reduced from 330Nm to 320Nm. It gets a 6-speed automatic transmission which we believe will make its way into the new Scorpio 1.99L AT as well. The downsized motor is now only available in the Delhi-NCR, but Mahindra might introduce the 1.99L motor in other states if the NGT diesel ban comes into effect.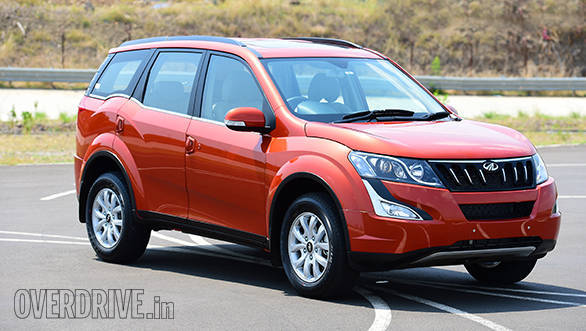 The Mahindra XUV500 1.99 AT will be available in a front-wheel drive configuration for both manual and automatic transmission models, while the 2.2L can be available with the all-wheel drive (AWD).
Price (Ex-Delhi)
Starts Rs 12.23 Lakhs
Price (Ex-Delhi)
Starts Rs 9.99 Lakhs