Mahindra Adventure season 8 calendar for 2018 announced
Mahindra has unveiled the itinerary for the 2018 edition of the Mahindra Adventure events calendar. Started in 2011, these events are organised by Mahindra Adventure and aims to provide customers with single-day off-road adventures or multi-day expeditions in India and abroad, while showcasing the off-roading capabilities of its vehicles. Mahindra Adventure is the banner under which Mahindra & Mahindra organises its adventure and motorsport events. The eighth season of these events will kick off with the Monastery Escape (June 16-27, 2018) which starts from Delhi and makes its way to Leh, via Manali, Jispa, and Tso Moriri. After a break in Leh, the event then moves to Kargil where it will pass through the Zanskar Valley and Batalik.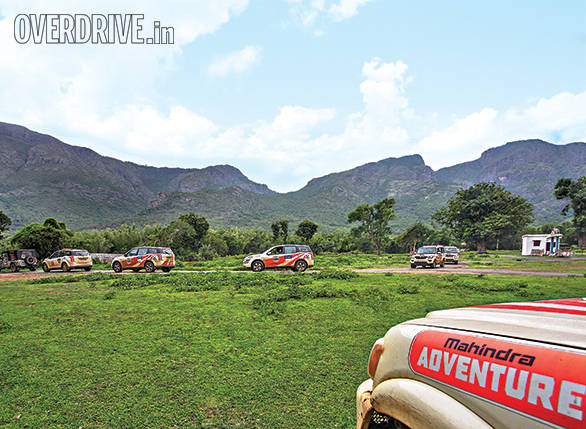 The 'Everest Base Camp – The Summit' (September 22-October 1, 2018) will flag off from Kathmandu and move towards Nyalam and Tibet, crossing the border into China through the Friendship Bridge. The participants will then drive to Lhasa in Tibet. A new event being added to the calendar is the 'Desert Challenge' (February 9-13, 2019) taking place in the deserts of Rajasthan. Participants will be provided with Scorpio 4X4s for this outing.
Mahindra's long-standing Great Escape outings (July - December 2018) will carry on as usual. For this year, a Trail Drive event for two-wheel drive and four-wheel drive vehicles will be held at 10 locations. The Off Road Trophy rounds have been limited to five events and winners from these events will be able to compete Mahindra Off-Roading Trophy Grand Finale later in the year. Other notable events will include the Royal Escape (December 25, 2018 - January 1, 2019), Authentic Bhutan (October 20-27, 2018) and Himalayan Spiti (September 8-17, 2018).
Mahindra will also make a comeback to the Raid De Himalaya this year after a six-year hiatus and compete in the 2018 Dakshin Dare in July.