Mahindra lays out plans for the US market
A news piece available on the internet has reported additional details about Mahindra's expansion into the USA. Mahindra, through its US arm, Mahindra Automotive North America, is investing $230 million (Rs 1,556 crore) to set up three facilities in the Detroit region. These are a warehouse and logistics centre in Pontiac, Michigan, a prototype and engineering operation in Troy, Michigan, and a vehicle assembly plant in Auburn Hills, Michigan.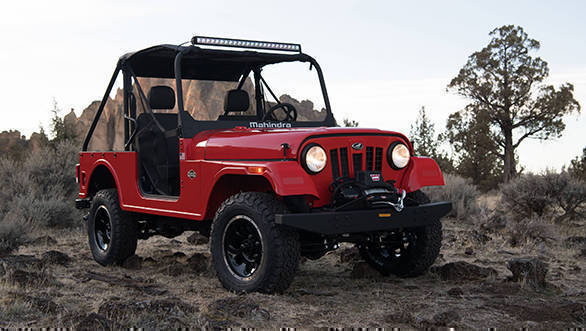 The Mahindra Roxor will be available with a host of customization options
The 1,50,000 sq.ft. vehicle assembly plant will start with making the Roxor, a retro style off-road only vehicle based on the Thar. Mahindra will be the first non-US carmaker to set up base in Detroit since 1987. The company is also in the running to bag a $6 billion contract to design and produce mail carrier vehicles for the U.S. Postal Service.
The company eventually plans on using its Detroit facilities to develop other vehicles for the U.S. market. Mahindra says auxiliary projects to support these facilities will generate approximately 400 more jobs and an additional $600 million in local investment.
Pawan Goenka, Mahindra managing director said the company chose Detroit because The state was happy to see a company coming in and setting up in Detroit because that doesn't happen very often these days. They sort of rolled out the red carpet for Mahindra and did everything they possibly could to attract them.
Mahindra's entry for the US Postal Service entry Source: Motor1
Goenka said the idea of getting up and running with an off-road vehicle came out of Mahindra's existing Detroit-area engineering and prototyping centre.
Homegrown car makers have been increasing focus on expanding into foreign markets. They have increased their in-house R&D capabilities, acquired foreign companies with access to better resources, all to compete with the international competition.
Source: Automotive News