Mahindra inaugurates extended production facility at Zaheerabad in Telangana
With a view to cater to the increasing demands of the commercial vehicles sector, Mahindra inaugurated its extended production facility at Zaheerabad in Telangana.
The new facility increases production capacity by 92,000 vehicles per annum. This brings the total production capacity to 1,40,000 vehicles per annum. Mahindra has invested Rs 250 crore into the new facility.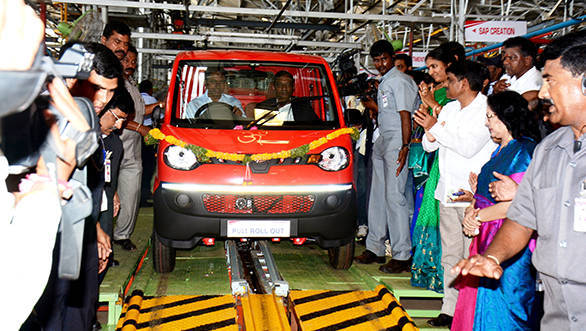 Speaking on the inauguration,  Pawan Goenka, executive director, Mahindra & Mahindra Limited said, "Our Zaheerabad plant incorporates a flexible and agile approach to manufacturing which will ensure that it is able to respond rapidly to evolving customer needs. With our investment of over Rs. 1,100 crore till date and employment generation of over 3,500 between both our tractor and auto plants, we are significantly invested in the state of Telangana. While thanking the state government for their encouragement and support, we look to accelerate development and put Telangana high on the industrial map of India".
The plant will also roll out the company's new small commercial vehicle, codenamed for now as P601.
Mahindra also announced that it has introduced green initiatives in the new plant. These include, turbo ventilators, LED lamps, water harvesting and tree plantation.