Made in India Kabira Mobility's electric sportsbike and streetbike to be launched on February 15
Kabira Mobility, an EV startup from Goa, India has teased two of its upcoming electric offerings, KM 3000 and the KM 4000 which is plans to launch on February 15, 2021. The former will be an electric sportsbike while the latter will be an electric streetbike, both of which will be priced between Rs 1.2 lakh to Rs 1.5 lakh, ex-showroom. Both these offering have been developed in a span of two years at the company's R&D facility in India. Last year, the company took the Auto Expo 2020 platform to launch six electric scooters which cater to the younger audience, executives as well as commercial applications such as last-mile delivery fleet.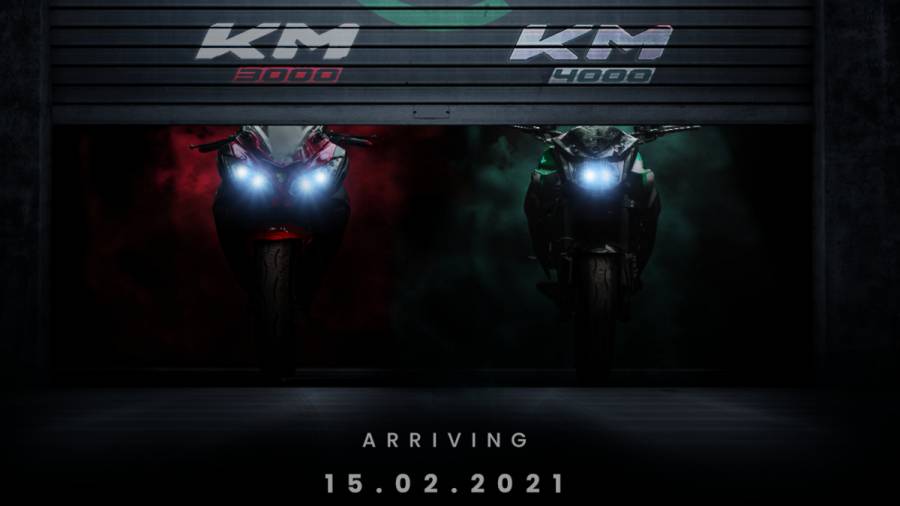 Importantly, Kabira has also developed an electric scooter specifically for the specially-abled. Kabira mentions that the six scooters that were launched at the Auto Expo received an overwhelming response. It also claims to offer the best in reliability, performance and good customer service.
The company has already started accepting pre-bookings on the official website. Mentioning of the features its EV two-wheelers will come, Kabira will offer Combi-brakes, industry-leading range, fast onboard charging and roadside assistance. Additionally, these bikes will feature aerodynamic profile, fireproof battery, park assist and will have styling and performance that will make them more appealing than comparative IC motorcycles, mentions Kabira Mobility.
Kabir also claims, featuring a DeltaEV BLDC Hub motor, these electric bikes can achieve a top speed of 120kmph and a riding range of 150 km on a single charge making it best in the Industry. For reference, the Chetak's claimed maximum riding range is 95km while that of the iQube is 75km. The Ather 450X, on the other hand, promises an 85km riding range. Presently, Kabira Mobility has two manufacturing plants - Goa and Dharwad. The EV startup has plans to set up India's largest EV manufacturing facility at Dharwad, which will be operational by April 2021 and will have a monthly production capacity of 75,000 per month.
Related Stories