Lunaz makes the classic Rolls-Royce Phantom V go electric
Lenaz Design, a small engineering firm based of Silverstone, England has resto-modded the 1961 Rolls-Royce Phantom V. But unlike other such projects, this one replaces the old petrol powertrain with state-of-the-art electric propulsion.
Lunaz has developed a proprietary 120 kWh battery pack that is aimed at converting classic British cars such at the Phantom V, Rolls-Royce Cloud and the Jaguar XK120 into full EVs. The Phantom V is their newest project, and with this battery pack fitted, makes 380PS and 700 Nm. This is quite a bit more than the 185PS that the original 6.25-litre V8 put out. The Lunaz Phantom V also has a very usable 480 km range.
But this small but specialized fit does more than just swap out engines. There is intense attention to detail while converting each of these cars to becoming fully electric. Each car is put through a thorough inspection, following which each corner is then weighed to understand the original weight distribution. This information is then used to make decisions on chassis setup, powertrain packaging and suspension. After the old powertrain has been removed, the car is 3D scanned for designers to work on CAD models. With the new powertrain fitted, the refurbished car is put through a full volley of tests.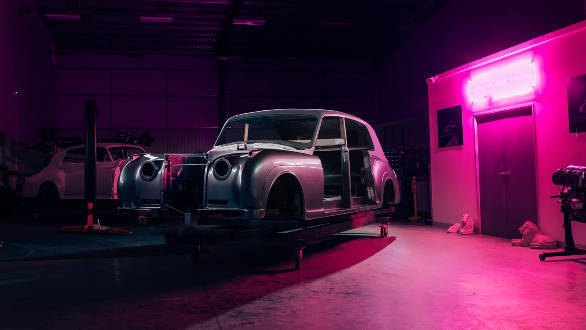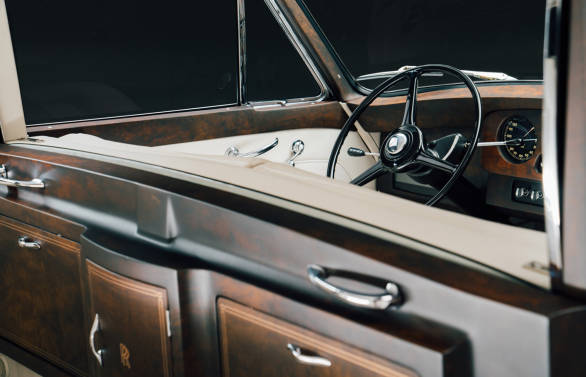 Lunaz also combines these car's old-world coach-building techniques with all the new-age tech needed to make an EV work. The car is stripped down to the bare metal and the smallest of body defects are removed by hand before the finishing process begins. Similarly on the inside, modern conveniences like sat-nav, a touchscreen and  WiFi is integrated into the inside. The battery chargers and DC converters for the electric powertrain are integrated into the original shape as well. The dials and fuel-filler cap are modified to suit this powertrain while braking, suspension, steering and electronics systems are updated to handle the greater power outputs. Finally, there is a throttle-by-wire system and new air-conditioning and heating.
Lunaz's team include's former Aston Martin, Ferrari, Jaguar, Rolls-Royce, VW, Cosworth and McLaren employees. Only 30 of these Rolls-Royce Phantom Vs will be up for grabs, priced from GBP 500,000.