Bookings for #Revolt RV400 begins 25th June at INR 1000 through, http://revoltmotors.com and on #Amazon in Delhi initially, then in NCR, Pune, Bangalore, Hyderabad, Nagpur, Ahmedabad, Chennai in next 4 months
ARAI certified 156km range
2 colours presently Black and Red
Bookings for Revolt RV400 begins 25th June at INR 1000 through, www.revoltmotors.com and on Amazon in Delhi initially, then in NCR, Pune, Bangalore, Hyderabad, Nagpur, Ahmedabad, Chennai in next 4 months

2 colours presently Black and Red
As conventional and yet as futuristic as it gets, right here right now.
The Revolt RV400 looks every bit the motorcycle it should be.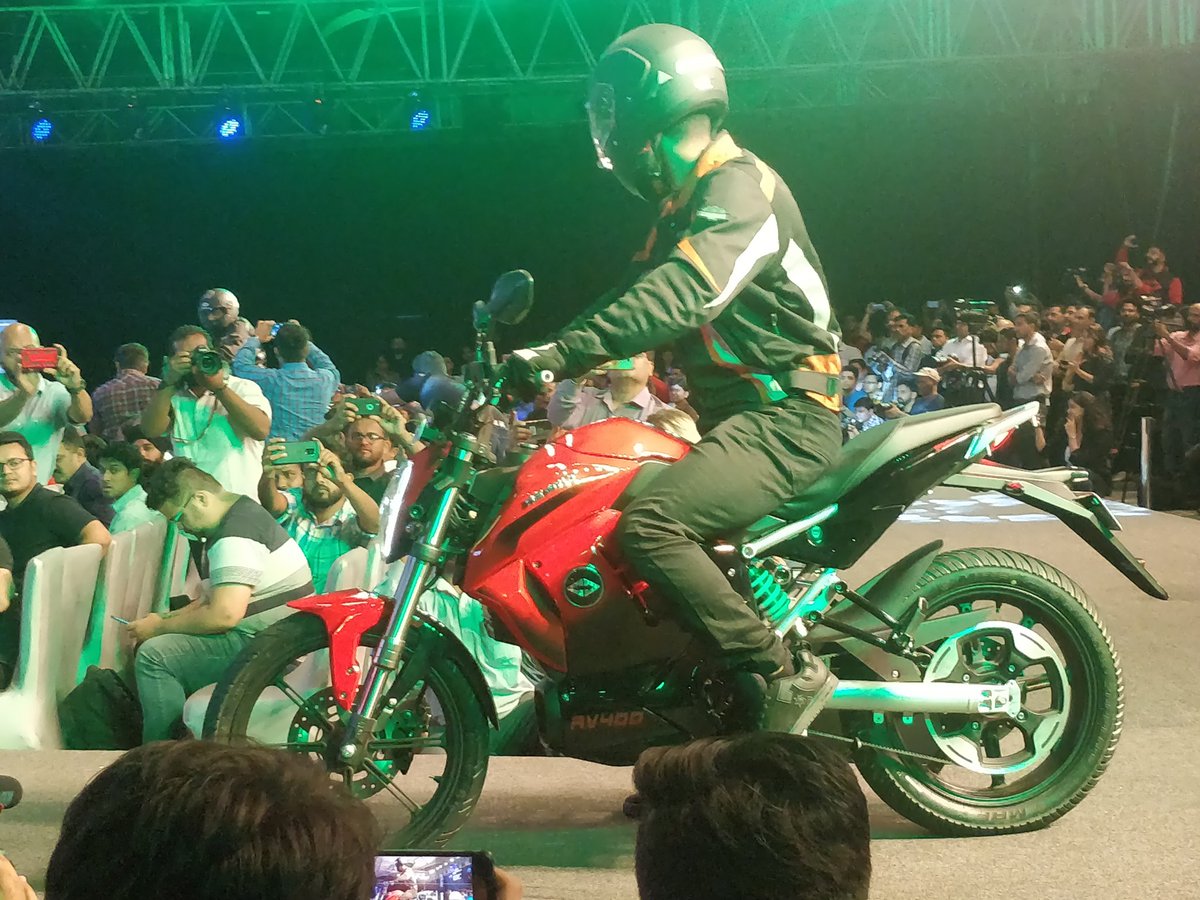 Another interesting feature is the mobile swap stations placed around a city to swap a battery. And then there is the home delivered, or rather a swapable battery that delivered wherever.
So four different options that will address charging or range anxiety.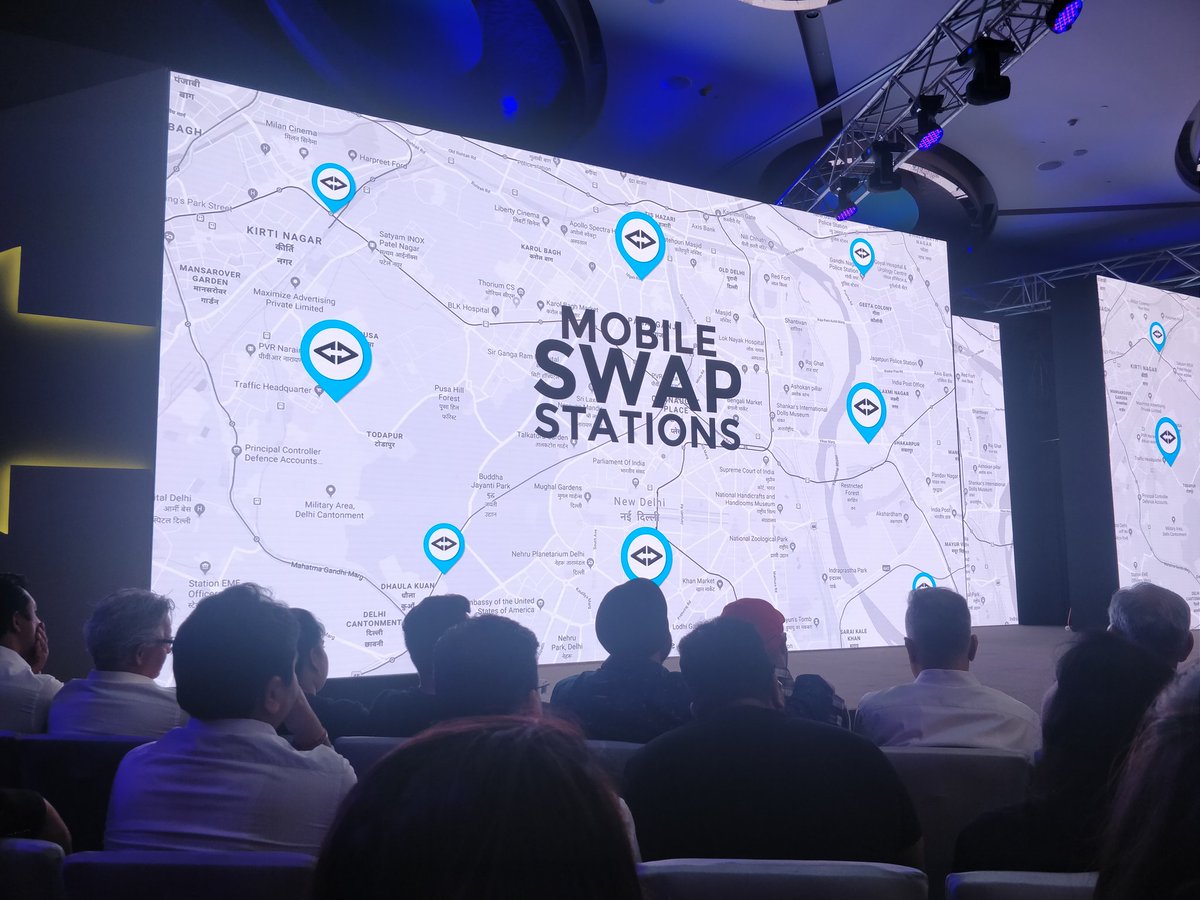 Charging anxiety on an e-motorcycle. #Revolt offers on-board charging and a portable charger as well. So yes range anxiety can be addressed.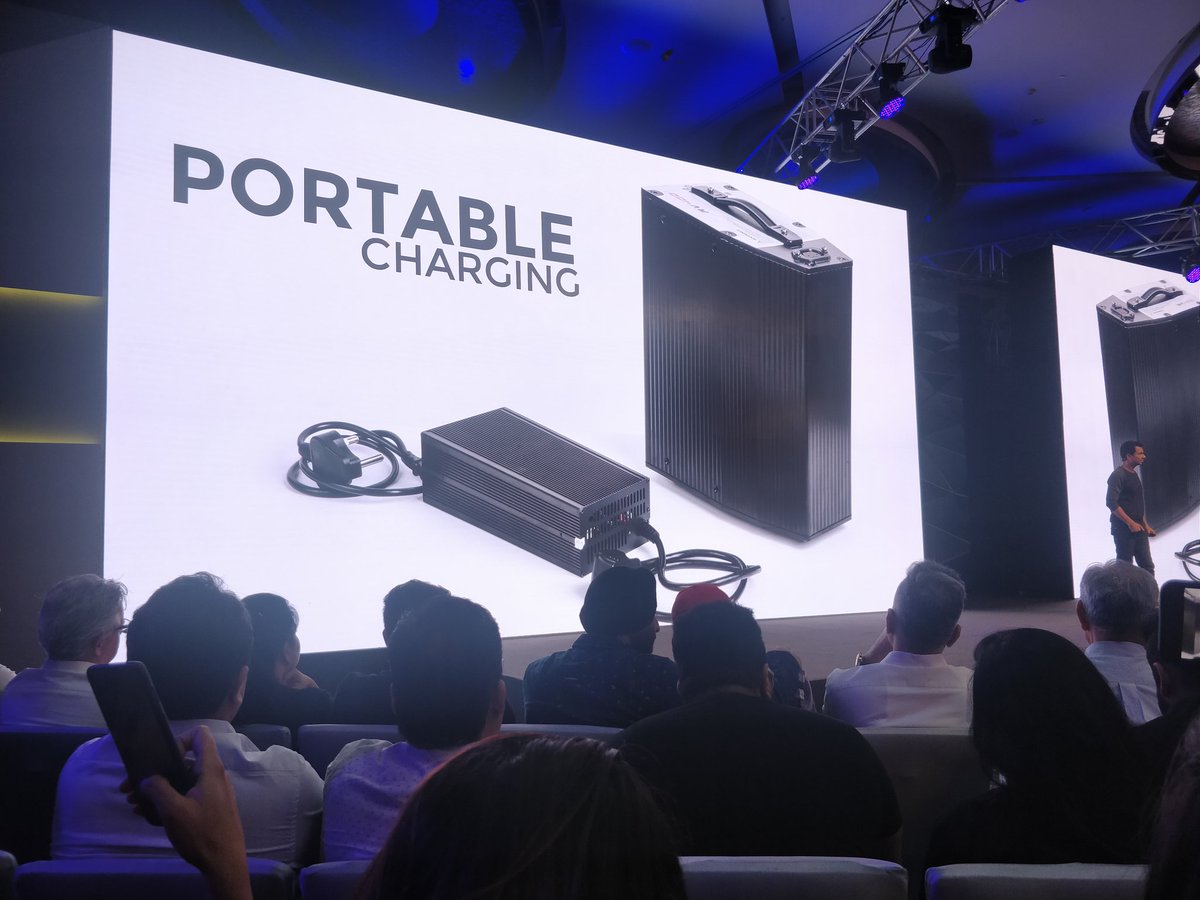 Expect the power output to be shy below 5PS and the bike could tip the scale under 85kg
The alloy wheels are 8-spoke units.
The handlebars will be low and flat while the position of the footpegs will be relaxed
The brakes will be radially mounted, however, it is too soon to say if the bike will have an ABS (antilock braking system) or not.
By the looks of it, the all-electric motorcycle will boast a conventional styling. The suspension unit is expected to be a USD (upside-down) fork in the front and a monoshock unit in the back.
The manufacturer has only revealed the design sketches of the motorcycle, we shall today how does it look in the flesh.
The motorcycle is also claimed to be India's first AI enabled (artificial intelligence), all-electric two-wheeler.
Revolt claims its electric motorcycle has also passed the 10.2-degree gradient test.
So far we know the all-electric bike has received the ARAI certification for having a single charge range of 156 kms.