Live Updates: 2019 Hyundai Kona all-electric crossover India launch
Hyundai Kona, the all-electric crossover is all set to be launched in India today. In international markets, the Kona is available in two battery packs. The Kona will be brought to India via the completely knocked down (CKD) route and will be assembled at Hyundai's plant in Chennai. The 2019 Union budget favours the purchases of electric cars and motorcycles in India by offering some incentive or subsidy. We expect the price to be between Rs 25-30 lakh, ex-showroom India.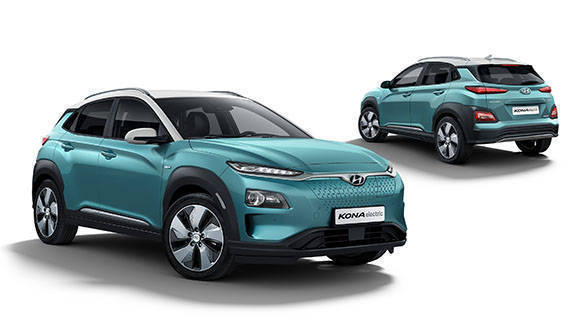 Stay tuned to this space for live updates from the Hyundai Kona launch event
Also see: Hyundai Kona Electric First Drive Video
Live Updates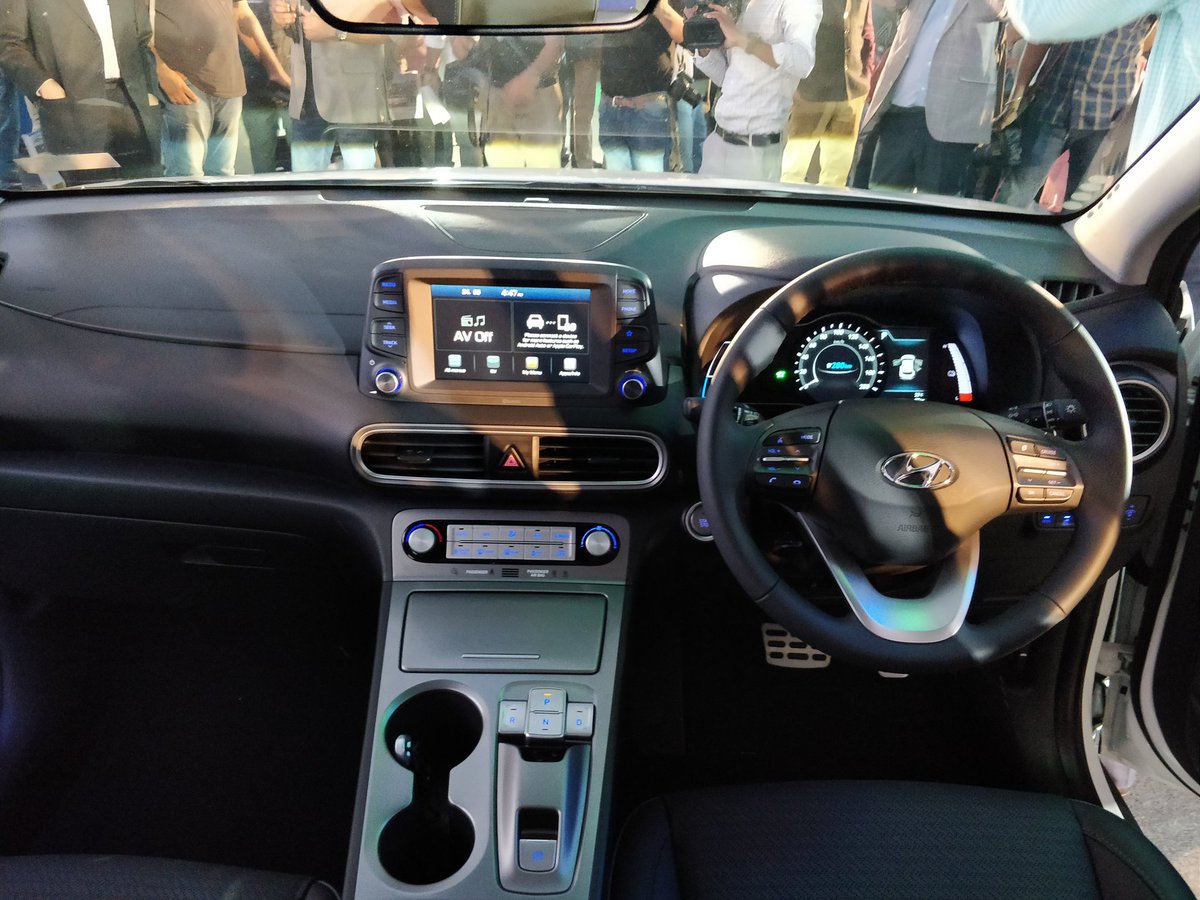 A dual tone version also exists in the Hyundai Kona Electric range for an additional INR 20000 only.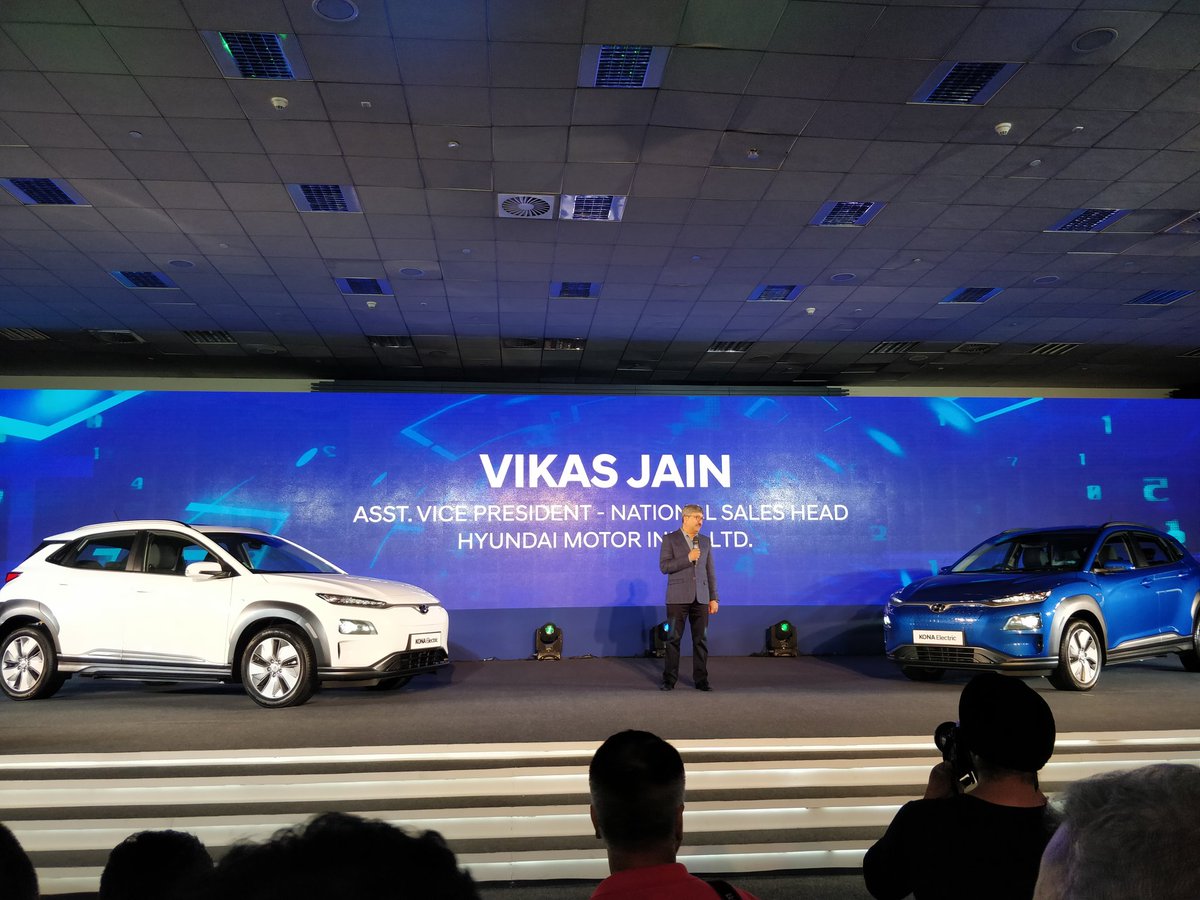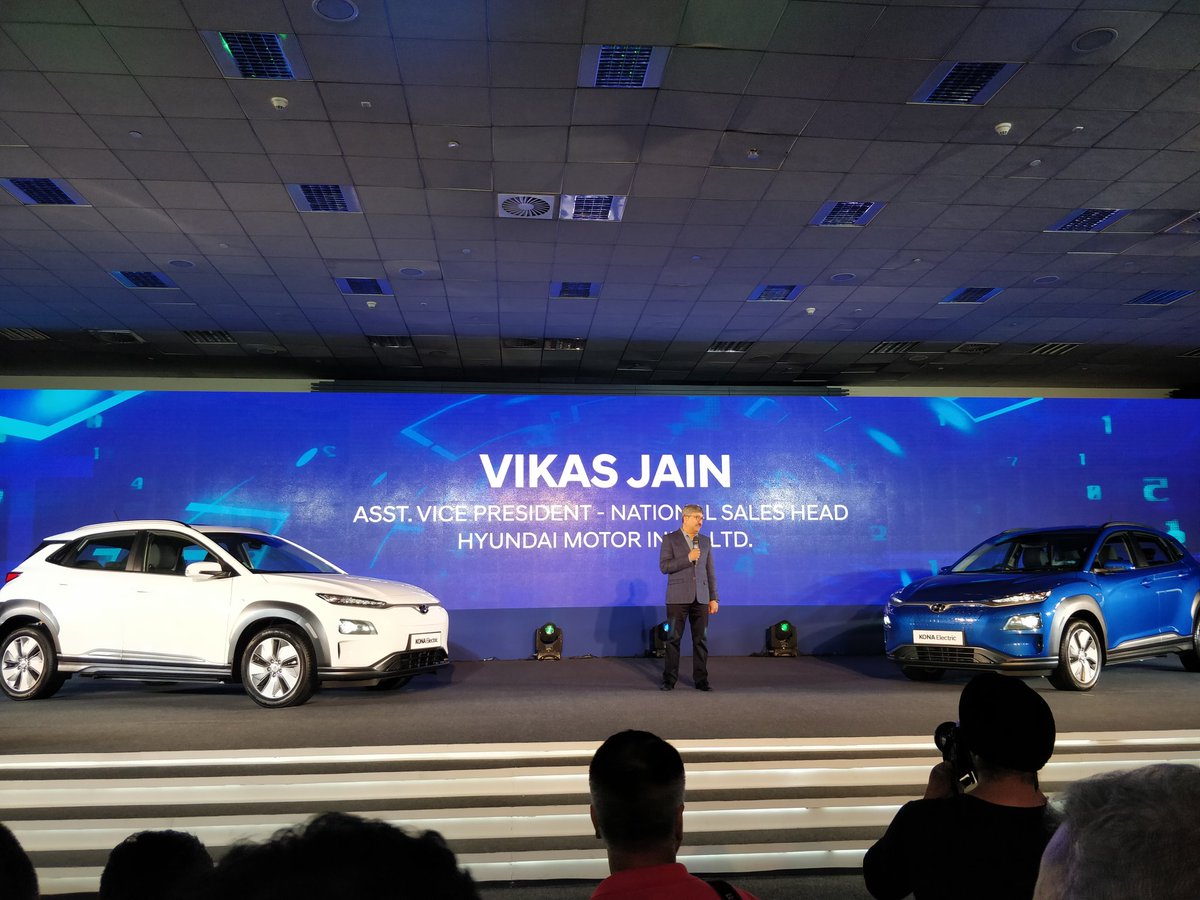 And the introductory price for the Hyundai India Kona Electric as announced by Vikas Jain, AVO - National Sales head Hyundai Motor India is INR 25.3 lakhs.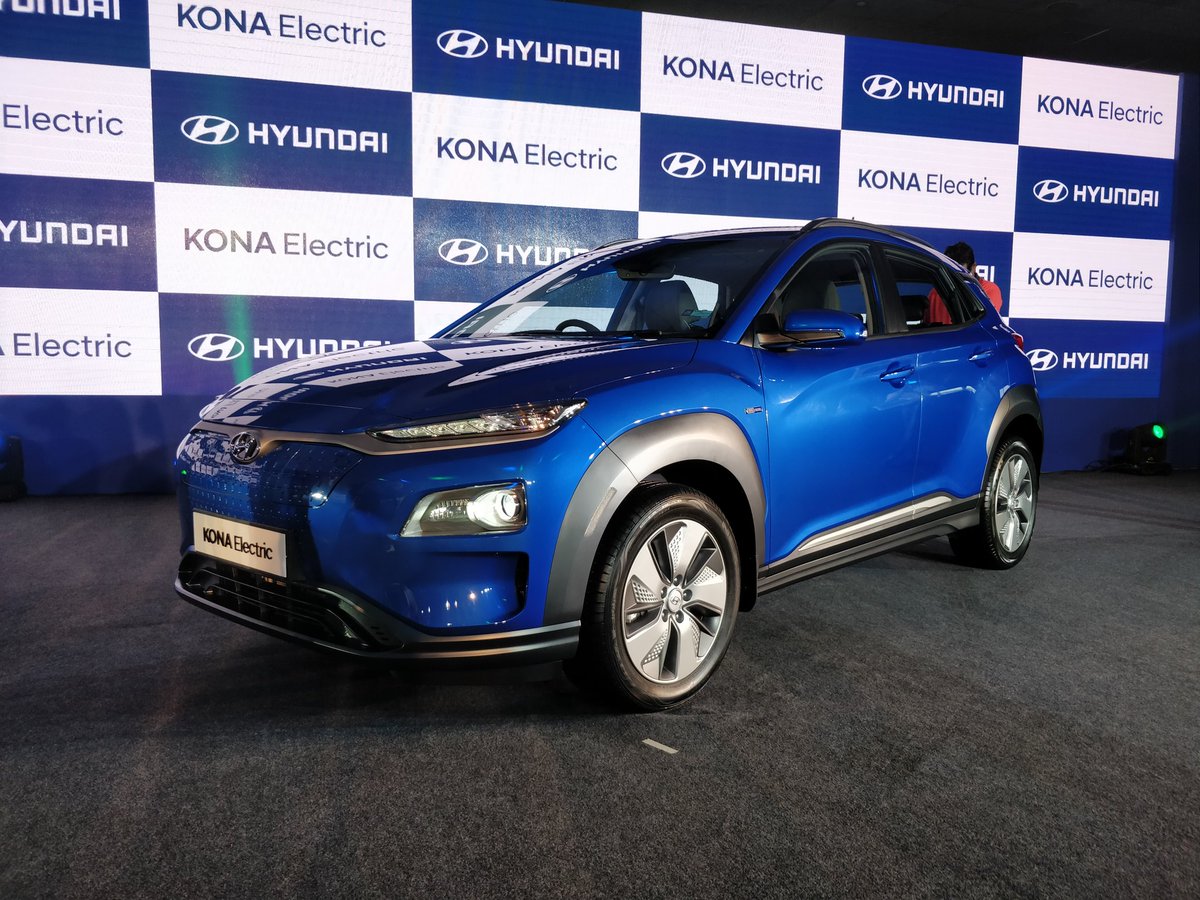 Additional value benefits offered by Hyundai on the Kona Electric
Collaborations with IOCL in cities like Delhi, Mumbai, Bangalore and Chennai where charging stations will be added to existing fuel stations. A running cost that is 1/5th of regular IC engine car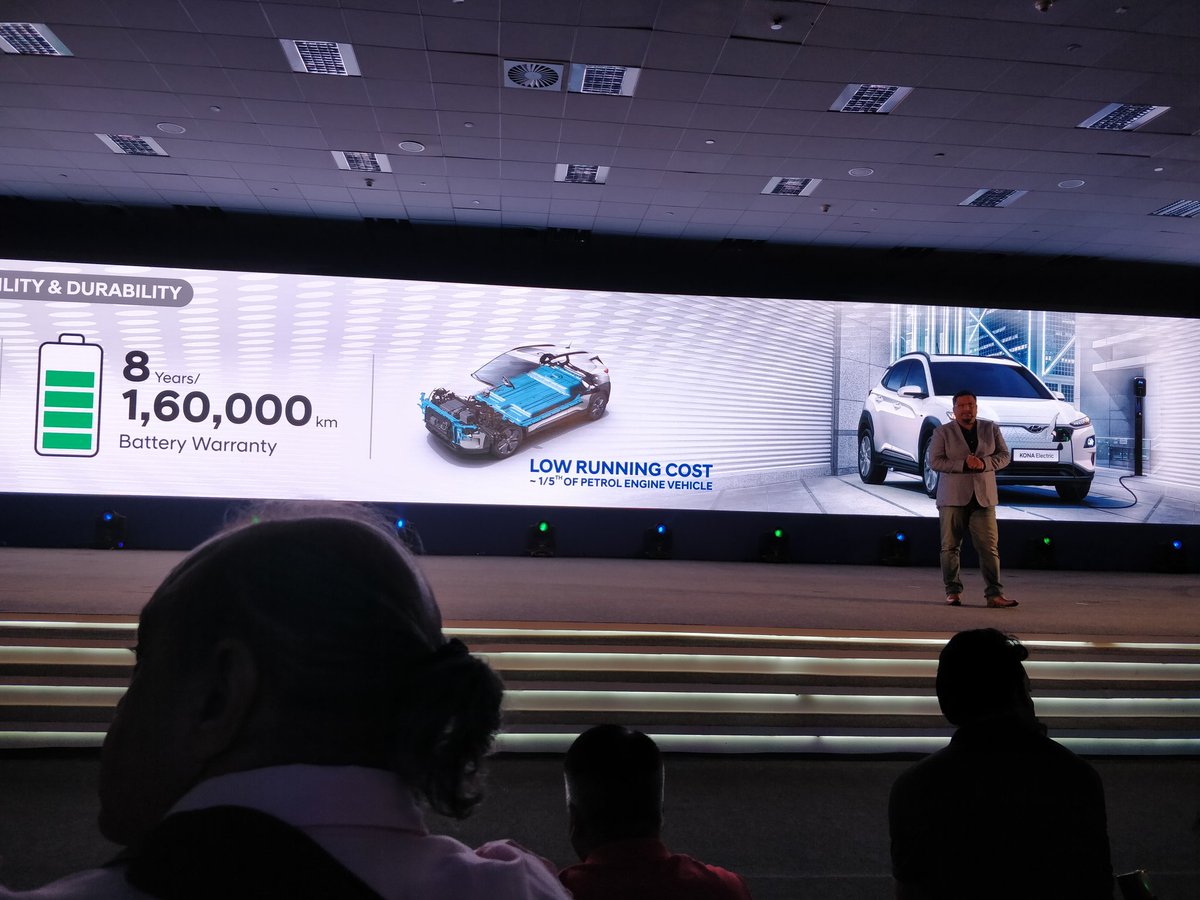 That's what the charging stations look like.

An interesting fact. In certain cities Hyundai will also offer a car to car charging option. Another #ona will come to your Kona and car to car charging will take place when needed.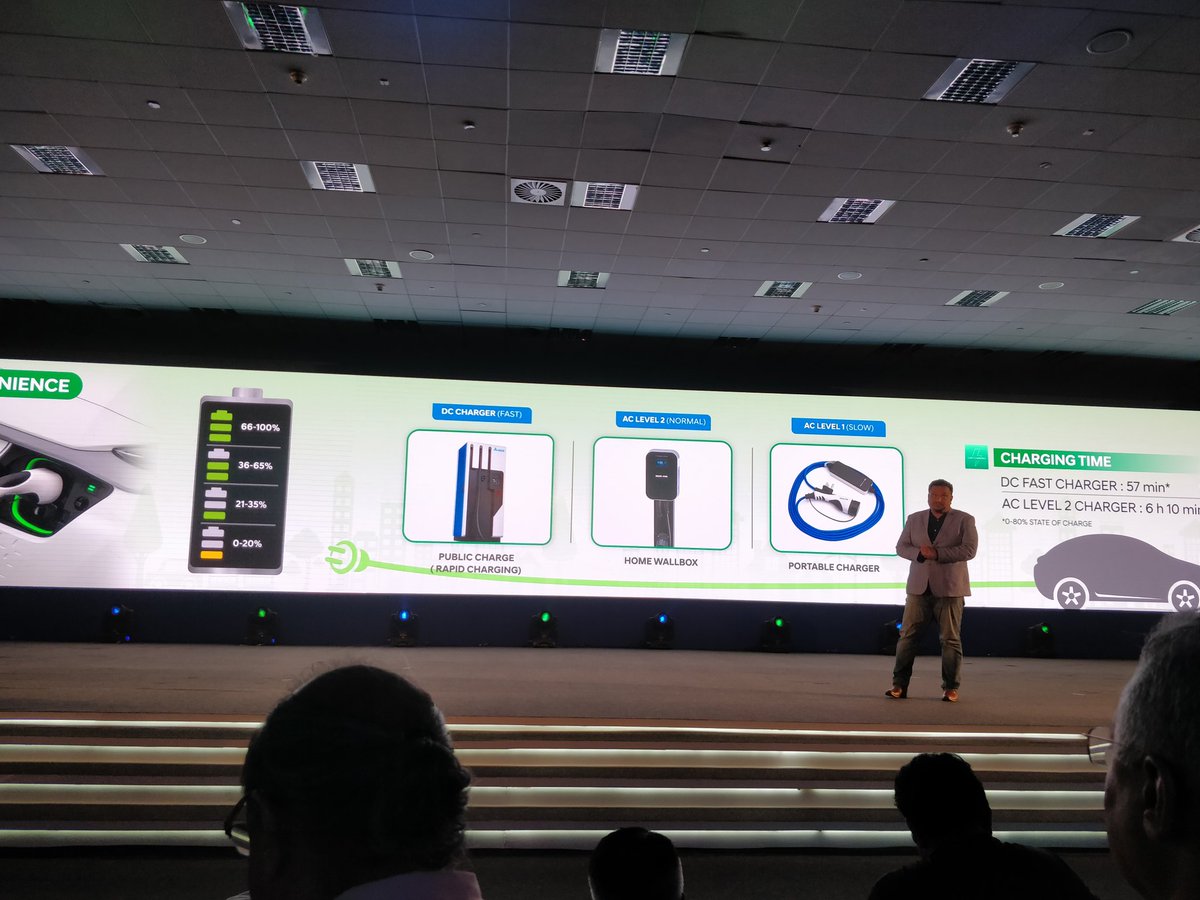 Some interesting features on the Hyundai Kona Electric Multiple driving modes, shift on the fly transmission and a motor capable of 9.7 seconds to 100kph, multiple displays that show you tons of information for optimising every drive and delivering maximum range.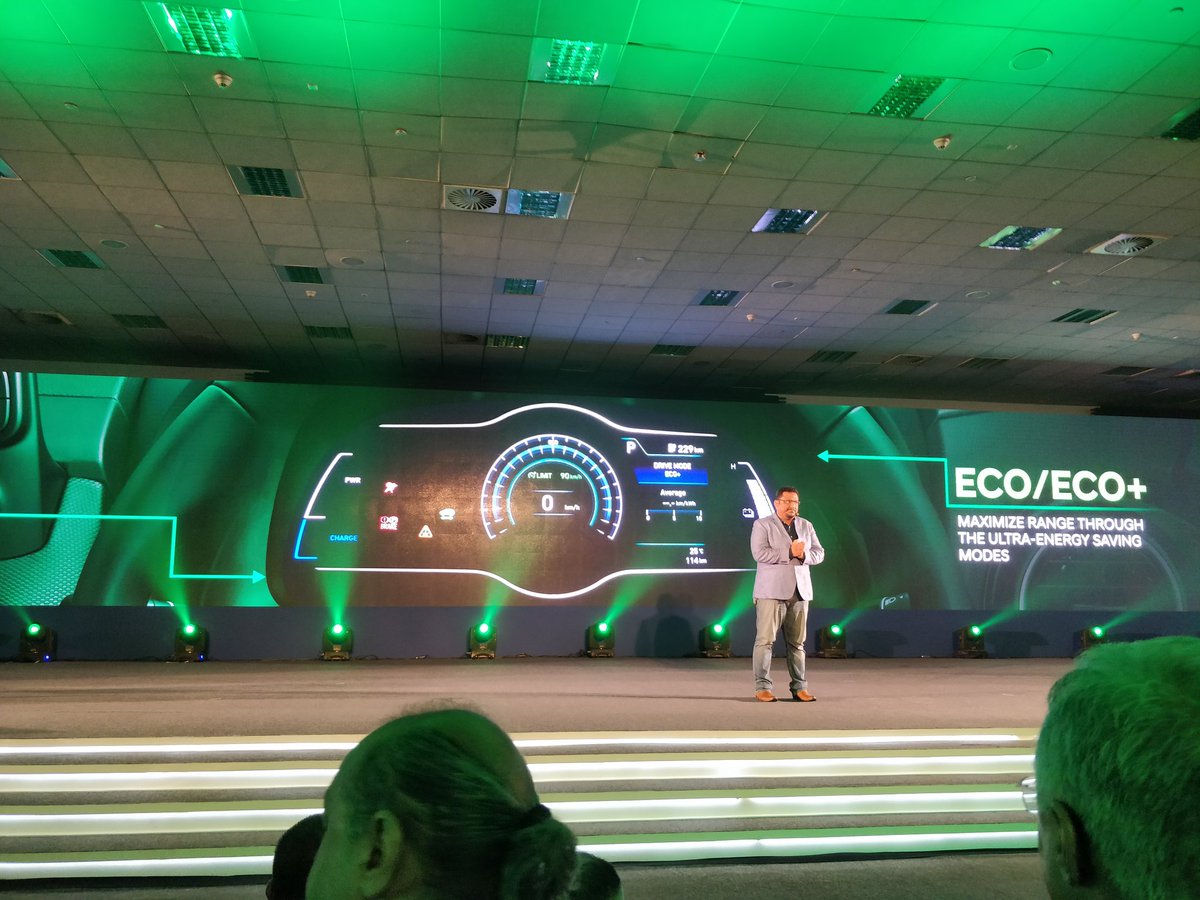 So the three platforms Hyundai is talking about are for standard range (300km plus), a long range (500km plus) and a performance long range (500km and better dynamics/ driving pleasure)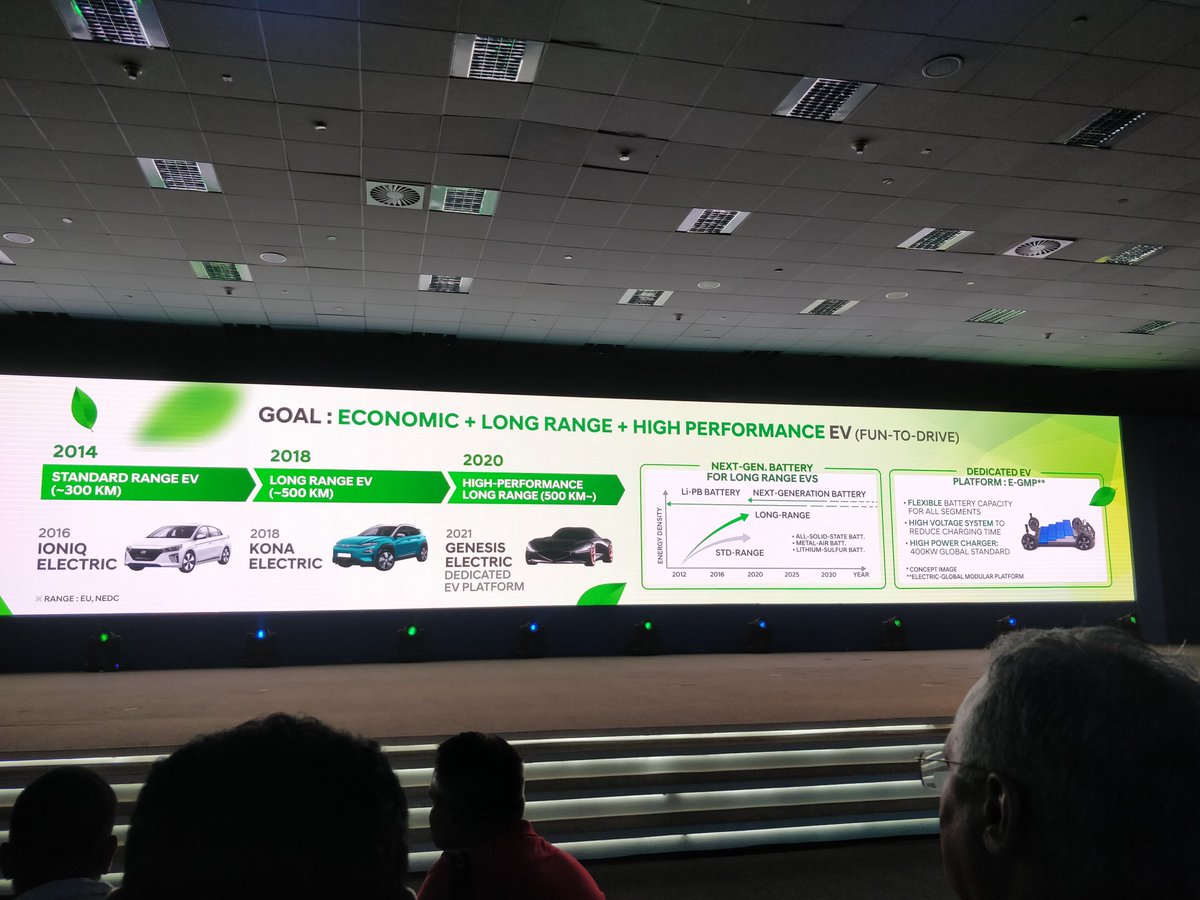 With the 64KWH battery and the 150KW motor, the Hyundai #Kona is capable of an astonishing 557km range. However India will be getting the 39.2KW long range battery which will give us an ARAI certified range of 452km/charge
S S Kim, MD and CEO of Hyundaiotoe India takes to the stage to talk about Hyundai India launch of the Kona Electric. Says 40 eco friendly and 23 electric vehicles will be available by 2025.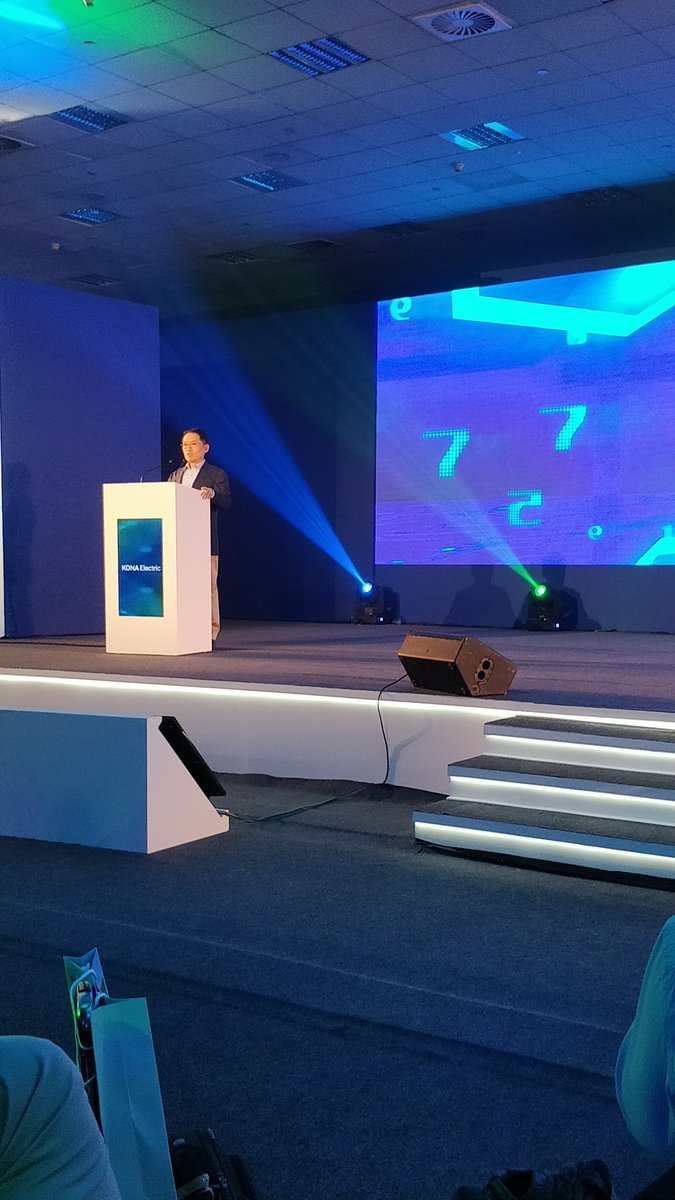 The Hyundai Kona is the world's first electric SUV to offer 3 electrified powertrains in a single platform.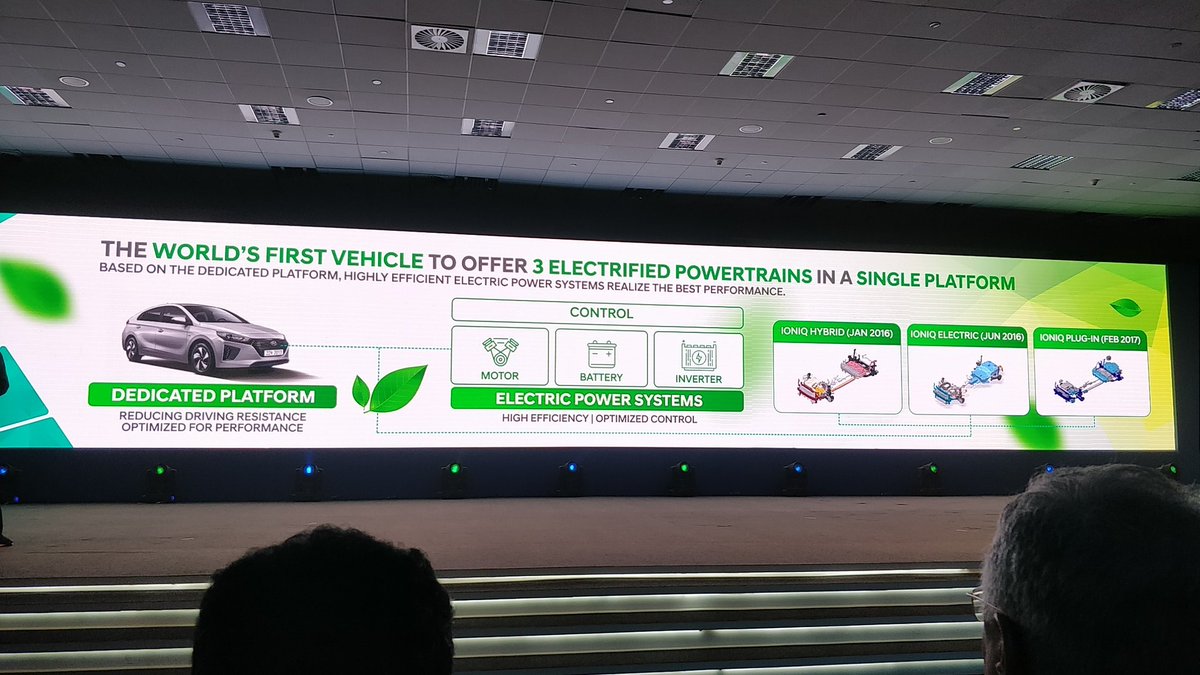 Y S Kim, Head of Ecotech development at Hyundai takes to the stage to take us through the entire global electrification programme and Hyundai's role in it.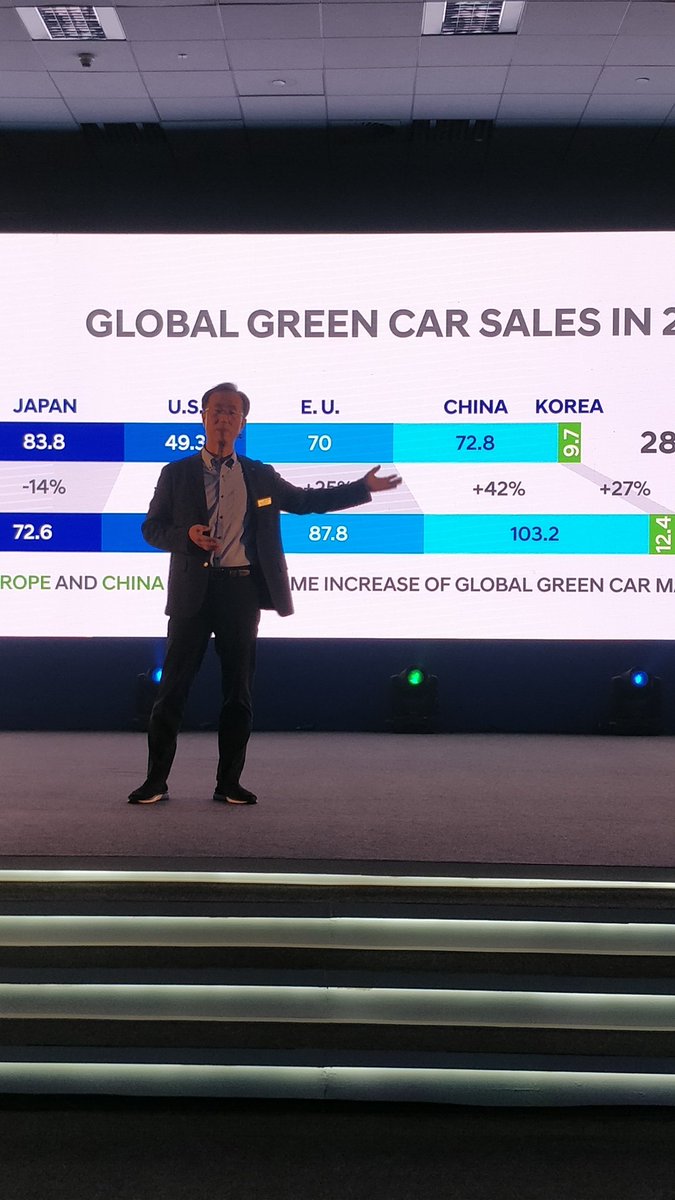 Interesting, YS Kim says the carrot and stick approach would work for electrification. So yes subsidies Wil establish EVs and slowly transitions to non aided formats will follow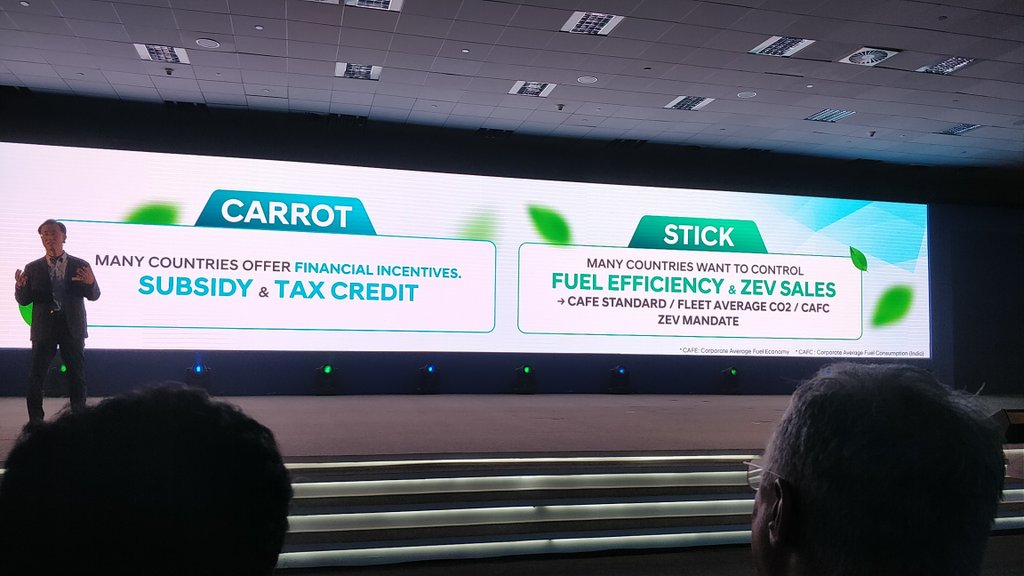 The power is rated at 203PS for the larger pack and 134PS for the smaller pack
Kona Electric will offer, a pathbreaking 8 years 160K kilometre warranty for the high voltage battery. In addition, Hyundai has tied up with MapMyIndia to display compatible charging stations across the country thorough HMIL website and their app.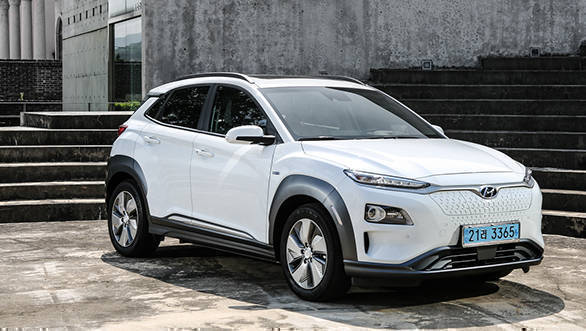 The battery pack can be fully charged in nine-hours and a fast charger can charge the battery up to 80 per cent in one hour.
The smaller pack offers a range of 300 kms while the larger pack offerers a range of 450 kms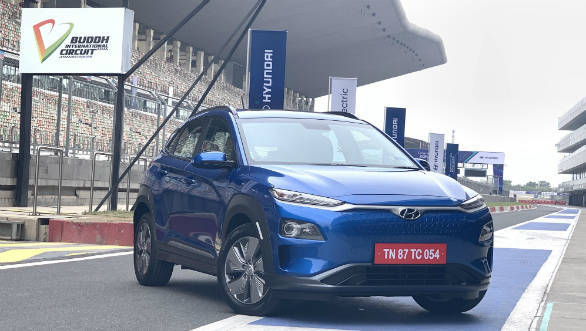 The Hyundai Kona internationally is sold with a choice of two battery packs - 64kWh battery pack (larger pack) and 39.2kWh battery pack (smaller pack)