Live: Tata Motors unveils the Zest and Bolt
Tata Motors is expected to unveil at least two new products today. Two production ready models to be unveiled are the Tata Zest, a sub-4m version of the Manza also known as the Falcon 5 and the Tata Bolt, a new hatchback that we know as the Falcon 4 or F4. Also expected to be shown today is the Nexon, a compact crossover.
We are bringing you live updates from the Tata Motors event being held at the Imperial Hotel, Delhi.
Tata Motors have unveiled the tata Bolt and Tata Zest.
Both cars will get the new Revotron 1.2l petrol engine. The petrol will be mated to the F-Tronic Automated Manual Trnsmission (AMT) technology.
The AMT is the same automated manual promised by Maruti Suzuki in its Upcoming Celerio. we have driven the AMT driven Celerio, and were impressed by the tech. It should be no different in the case of the Bolt and Zest as well.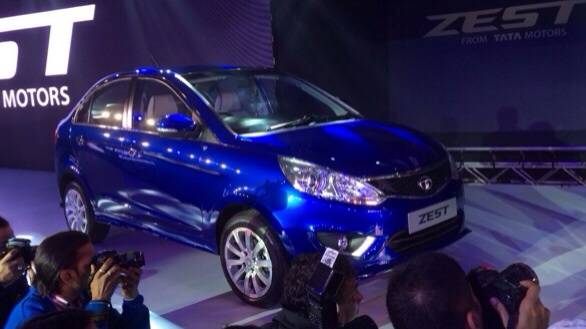 All the three vehicles are based on the Tata's new X1 platform.
New advanced ABS and an all-new Harman Infotainment system. State-of-the-art 5-inch touchscreen.
Advanced Bluetooth, voice recognition, text to speech and phone-enabled navigation.