Limited-edition Acura NSX Type S adds power and track capabilities as a fitting send off for the model
The end is nigh for the second-gen Acura NSX hybrid sportscar that first debuted in 2017, with 2022 spelling the last run of production models, in the Acura NSX Type S. In contrast, the first-gen NSX sold for nearly 15 years nearly unchanged. Only 350 units of the Acura NSX Type S will be made, with 300 of those to be sold in the US market itself. The limited edition badges aren't all that will make the NSX Type S special - sharper bodywork, a new matte-grey paintjob named Gotham Grey (itself limited to 70 cars), standard carbon-fibre roof, wider track width courtesy new forged wheels and more power courtesy upgraded turbochargers shared with the NSX GT3 Evo racecar, and greater battery capacity and output.
2022 Acura NSX Type S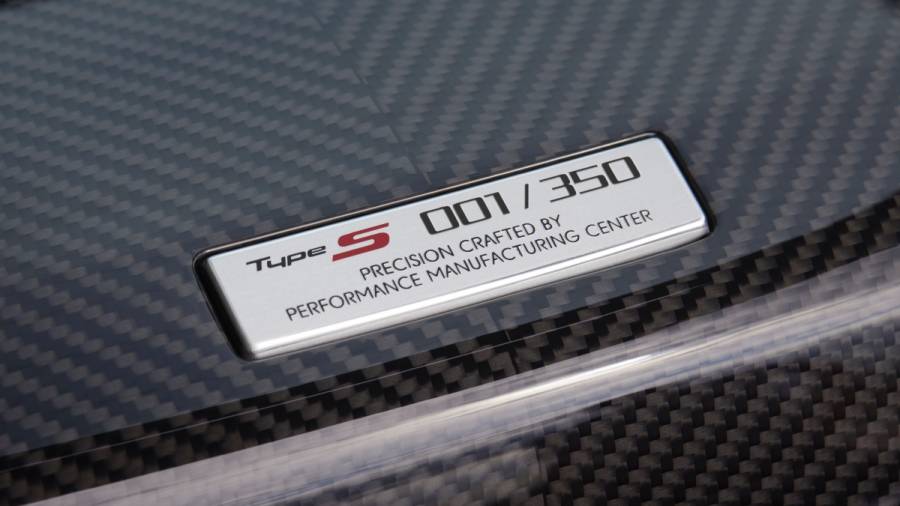 2022 Acura NSX Type S
Combined power output from the twin-turbo 3.5-litre V6 and three electric motors is up 27PS to 600PS total, with 667Nm torque now (up from 645Nm), channeled via a 9-speed DCT that's claimed to have been retuned to offer 50 per cent quicker shifts. All of which Acura claim results in a lap time around Suzuka that's two seconds quicker than the outgoing NSX model. An optional lightweight package adds in carbon ceramic brakes, carbon fibre engine cover and interior package, cutting weight by 26kg. The 2022 Acura NSX Type S will carry a price increase as well, now priced at Rs 1.25 crore (directly converted), with the optional lightweight package costing an extra Rs 9.65 lakh.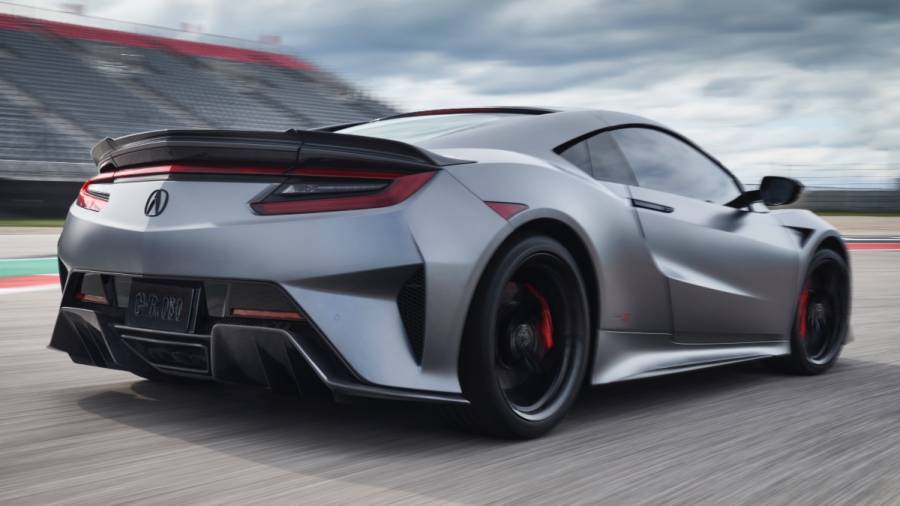 2022 Acura NSX Type S
Getting into the details, the 3.5-litre twin-turbocharged V6 engine, handbuilt at Honda's plant in Ohio, gains new injectors with a 25 per cent higher flow rate, new intercoolers, and those new turbos shared with the NSX GT3 Evo racer. The gear ratio for the twin electric motors up front has been lowered, increasing the torque effect from standstill, which should help the NSX's ability to get off the line.
2022 Acura NSX Type S
Further, the retuned gearbox carries several improvements apart from the quicker shifter times, with an rpm threshold that's been raised 1,500rpm to offer even more aggressive downshifts at corner entry. To make the NSX Type S feel more involving to drive, even the acoustics of the intake sound have been tuned in conjunction with the Active Sound Control (ASC) to deliver a 'more integrated engine note'.