Lightyear 0, first ever production car to be powered by solar energy makes debut
At an event this week in the Netherlands, EV company Lightyear unveiled its first solar-powered electric car, the Lightyear 0. The car, which Lightyear touts as "production-ready," has a range of 388 miles, with 44 miles obtained solely from solar power.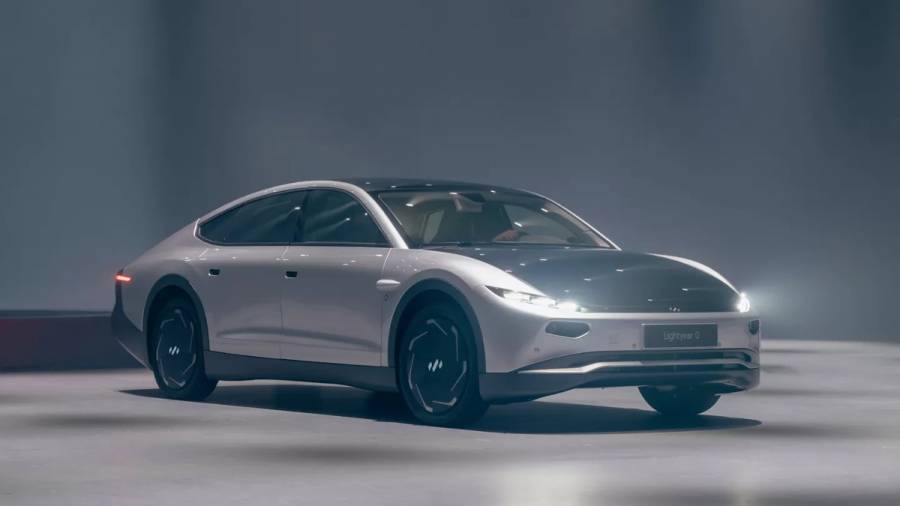 With its design and technology, the Lightyear 0 electric car has already piqued the interest of many people across the world. In places where sunshine is abundant, the Lightyear 0 may run for up to seven months without recharging the battery, according to the company. While this is the best-case situation, Lightyear believes that even in the Netherlands, the EV may last up to two months.
The Lightyear 0 is the result of its engineering team's 6 years of research and development. However, it doesn't appear to be too unlike the company's elegant sedan concept, which was initially exhibited in 2019.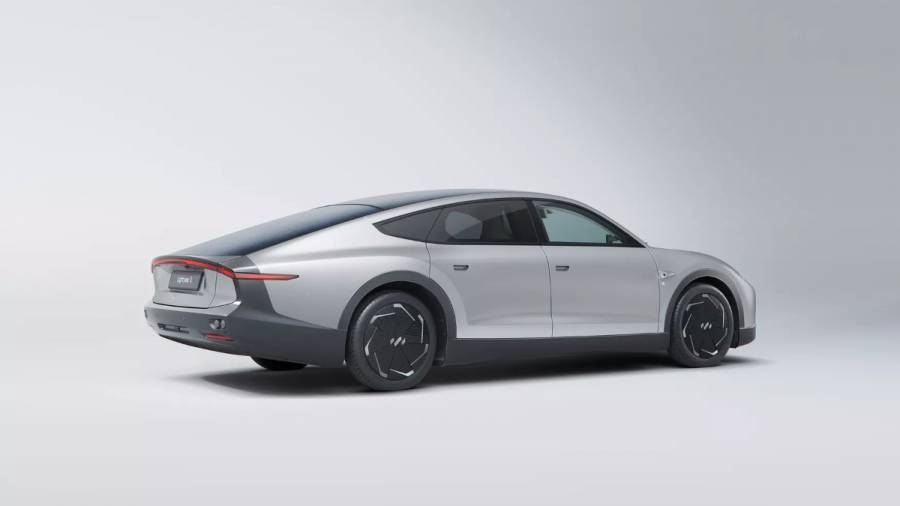 The solar output of Lightyear 0 is said to be up to 11,000 km per year. This is made feasible by the EV's revolutionary double-curved solar arrays, which cover 54 square feet and allow it to take energy from the sun at any time.
Someone with a daily commute of just about 35 km (21 miles) might theoretically travel for months without needing to recharge their vehicle. The Lightyear 0 features a 60kWh battery pack with four electric motors that supply 174PS.
In addition to solar charging, the company boasts that this electric vehicle can go up to 625 km on a fully charged battery. Lightyear 0 is expected to go up to 560 km on a single charge, taking energy from the lithium-ion battery pack, at a highway speed of 110 kmph. The Lightyear 0 is touted to be the world's most energy-efficient electric automobile, consuming only 10.5 kWh per 100 km at highway speeds.
The inside is unsurprisingly simple, but elegant, with a nod to sustainability. Microfiber upholstery, plant-based leather, textiles created from recycled bottles, rattan palm wood trim and insulated particle foam are all 100 percent vegan. Android Automotive, Google's native operating system, is used in the 10.1-inch center touchscreen. The Lightyear 0 also has all of the high-tech bells and whistles, such as phone-as-key, over-the-air software upgrades, and Android Auto and Apple CarPlay.
The Lightyear 0 will start at 263,243 US Dollars at current exchange rates and according to the carmaker, it will also only generate 946 of these solar-powered vehicles each year.