Legendary Rolls Royce 20 H.P., or 'Twenty' turns 100 years old today
One of the immediate forebears of the British luxury brand Rolls Royce's current models is the legendary Rolls-Royce 20 HP. The history of the vehicle, which Sir Henry Royce initially intended to be used by the owner-driver rather than by a chauffeur, began on October 6, 1922. The vehicle has now reached its 100th birthday.
Rolls-Royce unveiled the 40/50 HP, often known as the Silver Ghost, in 1906. This historical vehicle was known as "the best car in the world" due to its hushed engine, dependability, and durability. Thus, the business also adopted a novel one-model approach in place of the then-common practice of presenting a number of models concurrently. Till the start of World War I in 1914, this technique seemed to be financially wise.
When Rolls-Royce went from a period of war to a time of peace, its Derby factory, which had up to 8,000 employees in 1919, had a significant amount of excess capacity. Henry Royce was aware that a smaller automobile would be necessary to offset the projected drop in demand for the bigger 40/50hp chassis even before the end of World War 1. A car that could be driven by the owner instead of a chauffeur and didn't need expensive weekly maintenance like the Silver Ghost may be appealing in the modern day.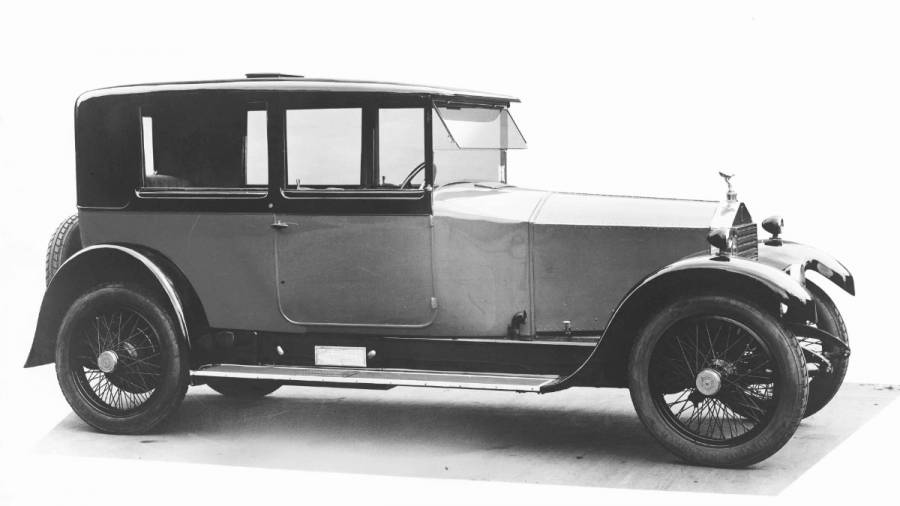 Rolls-Royce debuted its brand-new "small horsepower" automobile on October 6, 1922. The Silver Ghost's 7.5-litre engine was more than twice as big as its smaller 3.1-litre straight-six. The new 20 HP, or simply "the Twenty," as it became known, marked a significant advancement in technology. On the other hand, the Silver Ghost appeared lighter due to its light steering and the characteristics of its braking, steering, and chassis systems.
The 20 HP, like many Rolls-Royce vehicles of the era, was created as a chassis upon which owners could have coachbuilders add their own bespoke bodywork. Royce anticipated that coachbuilders would make their products as compact and light as feasible. However, a lot of clients also insisted on having the Twenty's bodies customized in their desired fashion. They were then often not only heavier than ordinary bodies, but also less aerodynamically advantageous. The performance will obviously suffer as a result of these greatly oversized bodies.
The 20/25 HP, which was powered by an engine with a larger displacement, took the place of the Twenty in 1929. Even this design could not fully address the issue, therefore in 1935 Royce created the 25/30 horsepower, 4.25-litre engine.