Lata Mangeshkar songs - My best driving music
Almost all road trippers and overlanders, have their favourite songs, singers and playlists. Music is one of the finest friends on long drives and having spent some of the best times of my life behind the wheel, I must say that the late Lata Mageshkar, was one of my best travel companions.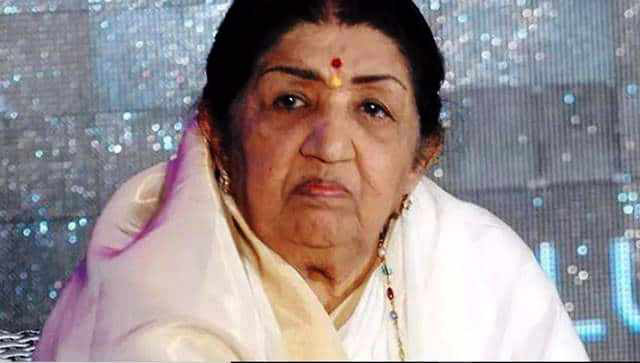 Lata Mangeshkar- The voice may have gone, but her songs remain
Yes, Lata Ji has travelled in my car almost all across India and also accompanied me to some other parts of the world. Her moving songs and her melodious voice have been constant companions on my innumerable driving holidays, road trips and expeditions. Initially Lata Ji's songs accompanied me on cassette tapes and then my collections of "Lata's Best Songs" were copied onto CDs. Nowadays they travel with me on a pen drive.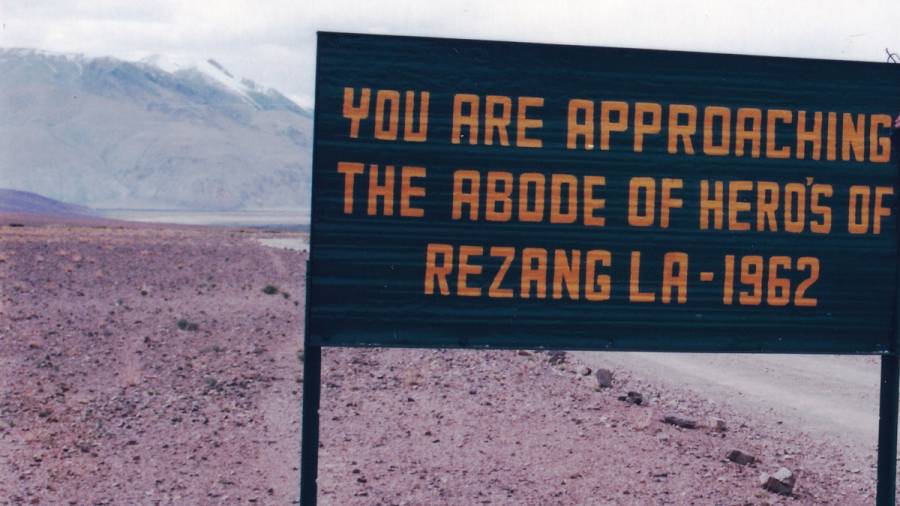 Lata Ji's songs are my best travel partners on long drives
The modes of carrying and playing Lata's songs may have changed.  Over time my touring vehicles have transformed too. But Lata Ji's songs continue to be my "Best Driving Partner".  We have spent long hours together and I have driven throughout the day, and at times through the night, with her harmonious and magical voice enthusing me to keep going.
Lata's song Ae Mere Watan Ke Logon was playing in the vehicle while driving to this war memorial
Lata Ji has journeyed with me through the years and countless seasons, and together we have traversed all kinds of terrain. But my most unforgettable times with her have to be when I drove to the battlefield of Rezang La and the Siachen Glacier Base Camp, both of which are in Ladakh.
As most of you know, Lata Ji has sung some of the finest Indian patriotic songs and in 1963 when she sang Ae Mere Watan Ke Logon in front of our former Prime Minister Jawaharlal Nehru, he was moved to tears. I had a somewhat similiar experience while driving to Rezang La in 2001. This is where a company of the 13 Kumaon Battalion of the Indian Army, fought to the last man and last bullet, in the 1962 India-China War. The memories of being at Rezang La, and listening to Lata Ji's heartrending Ae Mere Watan, are still fresh in my mind.
Vande Mataram
Then in 2016, I had the opportunity of motoring to the Siachen Base Camp during Overdrive's Independence Quattro Drive. Again Lata Ji travelled with me and I listened to her patriotic songs including Vande Mataram, Sare Jahan Se, Aisa Desh Hai Mera and so on. What made it even more awesome was that this happened on our Independence Day, when I was fortunate to be part of the flag hoisting ceremony at Siachen.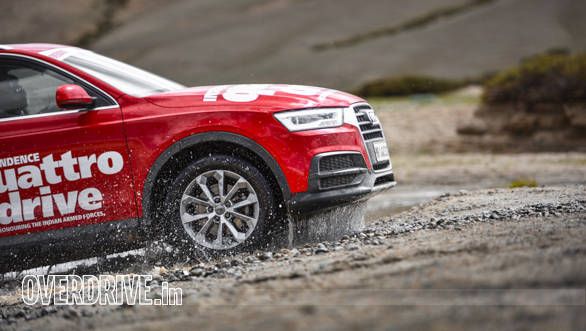 On the 2016 Overdrive Independence Quattro Drive, we drove to the Siachen Base Camp
And it is not only Lata Ji's patriotic songs that have motivated me. Whenever I feel low, her Aaj Phir Jeene Ki always lifts my spirits. If you are a road traveller you should also see the picturization of this song as it shows Dev Anand and Waheeda Rehman in the film Guide, travelling from Udaipur to Chittaurgarh, in a Tata Mercedes-Benz truck.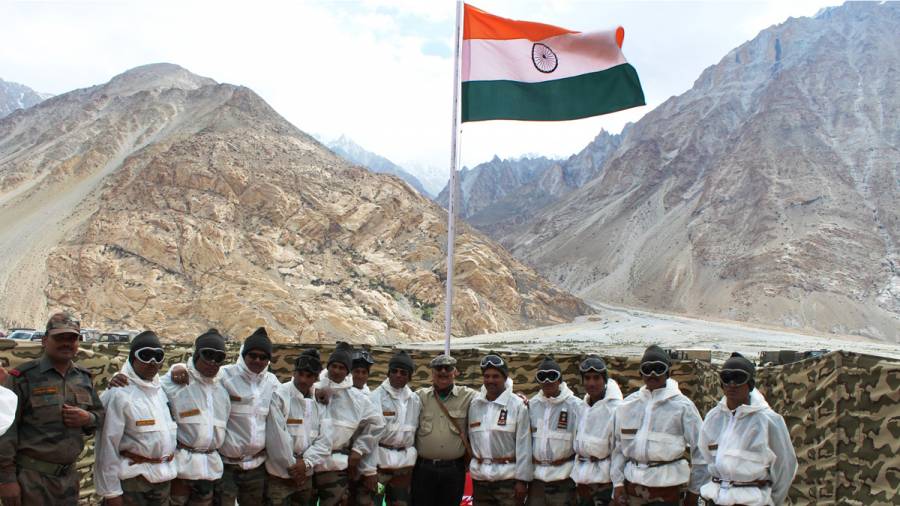 Flag hoisting at Siachen. Lata Mangeshkar's patriotic songs were great company on this drive too
Other than this- in romantic moments, Lata Ji has always inspired with Lag Ja Gale, Ek Pyaar Ka Nagma and numerous other such rousing songs. Lata Ji may have left us and her voice may be no more, but she and her songs will continue to be my "Best Travel Companion".
Ae Mere Watan Ke Logon