Land Rover to celebrate 70th anniversary with special broadcast today
Land Rover will celebrate its 70th anniversary today with a Youtube broadcast at 12.30 AM (IST) on May 1. The first Land Rover car, registered HUE 166,  was unveiled on April 30 at the 1948 Amsterdam Motor Show and this broadcast will commemorate that event.
Development of the first Land Rover began in 1947 when Maurice Wilks, then technical chief of Rover UK, came up with an idea of boosting the company's sales in the midst of the post-war economic recession. He started with the chassis from a World War II Willy's jeep and added a 1.6-litre motor and a 4-speed manual from the Rover parts bin. The car was intended mainly for sale in export markets to have access to the rationed steel supply and the only paint option was army surplus green.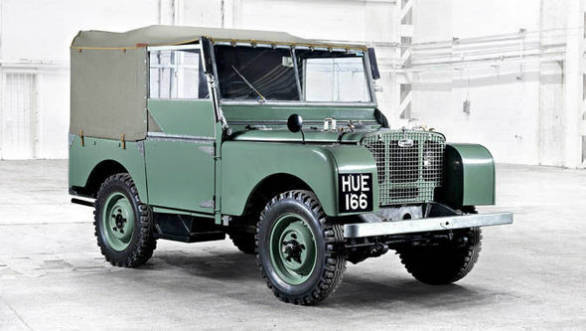 The car used a steel box-section chassis with aluminium panels and an unusual for the time four wheel drive system equipped with a freewheel unit was available as standard. The car, eventually termed the Series 1, was also notable for having centrally mounted driver's controls, seats for two passengers and a power take-off switch to operate farm equipment. The original car came with an open top body and a short wheelbase body. A closed top station wagon was added later on. The car used flat panels or simple two-dimensional curves to keep production simple.
A popular legend about the Series 1's development is that Wilks came up with the initial design of the car while on vacation on a Welsh beach. He drew the basic shape on the sand so as to not forget it and all eventual designs were derived from that initial idea. The Series I was followed by the Series II, IIA, III and this model line would eventually become the Defender.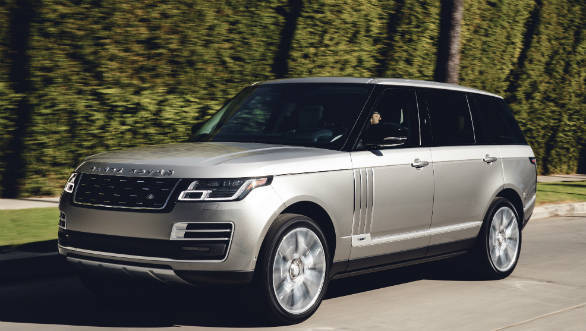 The company built on this fairly simplistic first car and Land Rover has since moved increasingly upmarket with the Range Rover line of SUVs as well as its participation in off-roading events like the Camel Trophy.
Follow the link below to Land Rover's broadcast:
Image: Express UK