Lamborghini Urus S breaks cover as the more 'luxurious' variant of the Urus range
Lamborghini has just pulled off the wraps of the Lamborghini Urus S and for the very first time in its 6-year run, the Super SUV has 2 variants in its range. While the handling-focused Urus Performante was revealed just last month, the Urus S is a more direct mid-life facelift for the Lamborghini Urus.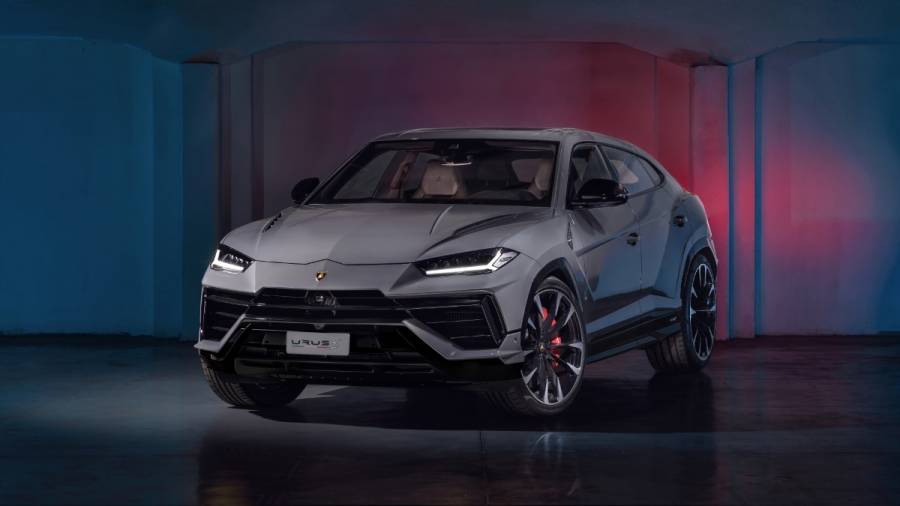 The 4.0-litre twin-turbo V8's power was increased by the Urus Performante from 650PS to 666PS while the torque stayed at 850 Nm, and the Urus S now features this revised engine configuration. The Urus S's 0-100kmph time has been lowered from 3.6 seconds to 3.5 seconds and all four wheels are still powered by an 8-speed torque converter automatic transmission.
The suspension configuration is one of the biggest differences between the two variants. Although the Urus Performante switched to a set of sporty, lowered, fixed coil springs for much more aggressive handling, the Urus S keeps the previous adaptive air suspension. This ought to provide the SUV a more comfortable ride overall in addition to enabling a higher ride height and the possibility to elevate it for very hazardous terrain.
The Urus Performante lost its off-road modes when it switched to sports suspension; it now just has a single rally mode. The Urus S, on the other hand, brings back all three off-road modes, including Strada, Sport, and Corsa as well as Sabbia, Neve, and Terra (Sand, Snow, and Mud) (Street, Sport and Track).
A new bonnet with cooling vents, a front bumper that is a little bit more aggressive and has more black parts, as well as a slightly reprofiled rear bumper are some of the mild visual changes. The Performante's new set of 23-inch Pelope alloy wheels and dual-tone bonnet are absent; the classic Urus wheel styles from 21-23 inches return, along with several new designs.
The inside of the Lamborghini Urus S is precisely the same as it was before, but this time around, there is a higher luxury focus in the material selection, which has gotten much wider and offers considerably more customization.
It's hardly surprising that in less than five years, the Urus has become Lamborghini's most popular vehicle overall.
Also Read:
Last of its name, Lamborghini Aventador's production comes to an end after 11 years
Lamborghini Huracan Tecnica launched in India, priced at Rs 4.04 crore
Price (Ex-Delhi)
Starts Rs 3 Crore
Price (Ex-Delhi)
Starts Rs 4.78 Crore
Price (Ex-Delhi)
Starts Rs 3.21 Crore