Lamborghini Urus becomes quickest to hit production milestone of 10,000 units
Lamborghini has just set a new record, just not at the Nürburgring, or in all-out performance timings. The 10,000th unit of the Lamborghini Urus super SUV has rolled off the production line at the Lamborghini factory in Sant'Agata Bolognese, becoming the first ever model to breach the 10K production milestone a mere two years since its launch.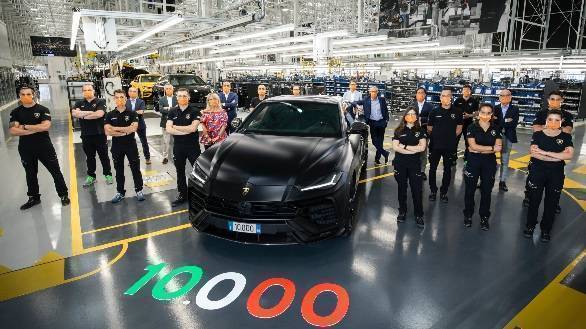 It's a feat that the current best-selling model, the Huracan introduced in 2014, took four years to achieve. The Huracan itself surpassed the previous best-selling Lamborghini, the Gallardo at 14,022 units, in five years with sales climbing. But there's no doubt the Urus will soon overtake even the Huracan in these metrics.
The Urus has previously helped Lamborghini achieve its highest sales figures ever in 2019, a 43 per cent jump over the previous year's sales, accounting for well over half of the 8,205 cars Lamborghini sold. It comes as no surprise really, that a 650PS all-wheel drive Lamborghini that can crack the tonne in 3.6s and go virtually anywhere would sell well. The 4-litre V8-powered SUV also laid claim to the quickest SUV in the world, with a top speed of 305kmph, a title that the Bentley Bentayga Speed later ousted from it with a top speed of 306kmph.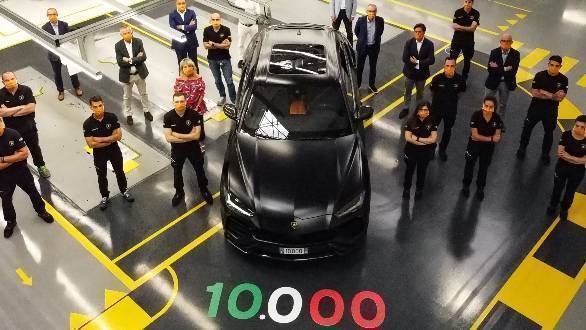 Coming back to the production record-setting Urus in question, which is specced in a new shade of matte black that Lambo calls Nero Noctis Matt, an exterior carbon fibre package and personalised through the Ad Personam service with two-tone black/orange interiors. Lamborghini, earlier this year, had introduced new colours to the Urus range, including a few signature Lamborghini shades – orange or Arancio Borealis, and green or Verde Mantis.
Price (Ex-Delhi)
Starts Rs 3 Crore
Price (Ex-Delhi)
Starts Rs 4.1 Crore
Related Stories